A tranquil temple, connected to the famous beauty and poet Ono no Komachi.
Zuishin-in Temple「隨心院」, is located in Yamashina, Kyoto. This quiet temple, belonging to the Zentsu-ji branch of the Shingon sect was established by priest Ningai in 991. The temple is also called "Madala-ji", named after a legend in which his deceased mother had been reincarnated as a cow born, and he made a mandala (a spiritual symbol representing the universe) using its leather when it passed away, which then became the main object at the temple.
Zuishin-in Temple was destroyed in successive feudal wars, and the most of its buildings today are from the 17th or 18th century. The temple is a classic shinden-zukuri style built with a sweeping veranda that offers a nice view of the moss garden with the pond.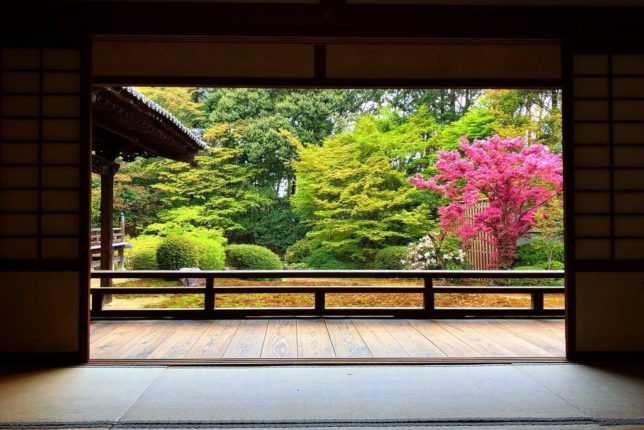 The temple is well-known for its connection to Ono no Komachi (c. 825 – c. 900). She was renowned for her unusual beauty, and today Komachi is a synonym for feminine beauty in Japan.
Ono no Komachi, the famous beauty and Japanese waka poet, however she never consisted directly in Zuishin-in. The temple was built in the next to her family's lands and she had patroned places nearby during her lifetime. With this connection, many items related to her are distributed to the temple halls and the gardens, as well as a "letter mound" (fumizuka) behind the temple where the countless love letters she received are said to be buried.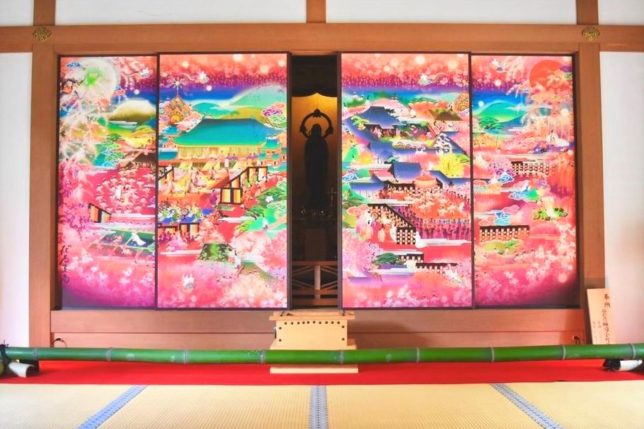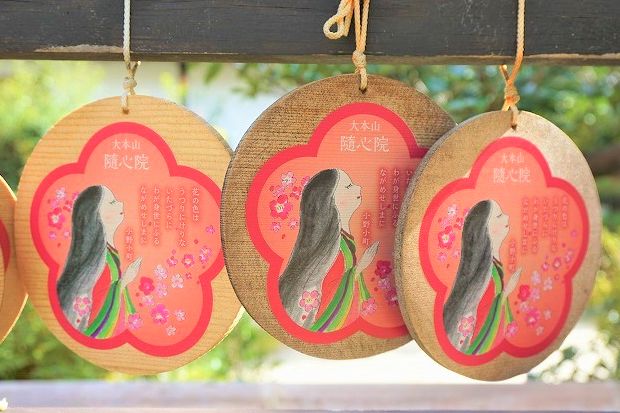 Many legends about Ono no Komachi remained in the area. One of the tale Momoyogayoi, the "Tale of One Hundred Nights", is set in Zuishin-in Temple, which Fukakusa no Shosho, a neighboring lord, falls in love with her and seeks to gain her love. This is not a happy story, Ono no Komachi tells him that she will only be with him if he proves his dedication and visits her every night for one hundred times, but he frozen to death by a snow storm on the 99th night.
Near the temple's main gate, there is a well called the Make-up Well, where it's said that Ono no Komachi bathed and applied make-up centuries ago.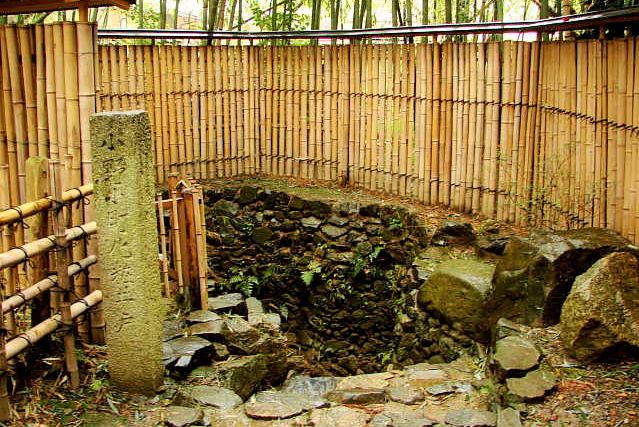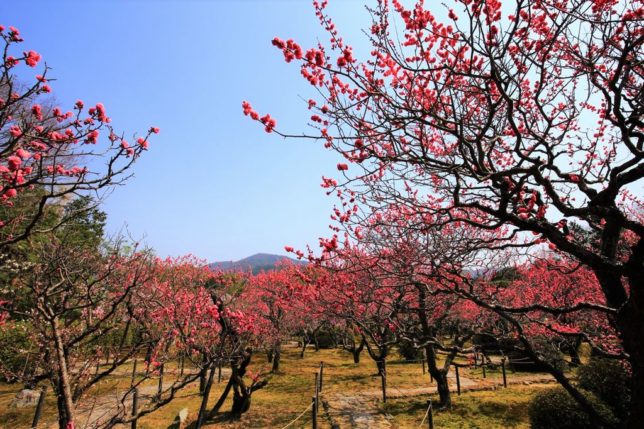 Ono Bai-en「小野梅園」, plum garden
Visitors can really relax and enjoy the atmosphere without big crowds, except of the famous plum blossom season.
In March, Zuishin-in offers its beautiful plum garden, containing over 230 small plum trees. The garden is surrounded with azaleas and green moss. The contrast between pink flowers and green moss is very beautiful and poetic.
Address : 35 Onogoryōchō, Yamashina-ku, Kyoto, 607-8257
Access : 5-minute walk from Ono station on the Kyoto subway Tozai line.
Hours : 9:00 to 16:30
Admission : 500 Yen