The shrine complex, one of Kyoto's World Heritage Sites, surrounded by the preserved forest
---
Shimogamo Shrine is one of the oldest shrines in Japan, is located at the junction of the Takano and Kamo rivers in Kyoto. Shimogamo Shrine is one of a pair alongside Kamigamo Shrine that was built in the sixth and seventh centuries.
Its history goes back to ancient times. This shrine was originally established for the purpose of worshipping as a deity the head of the Kamo family, who wielded great power in this region at one time. The main shrine is designated as a National Treasure. It was rebuilt in the middle of the 19th century.
There are the two main buildings, the sanctuaries (the buildings which enshrine the deity) on the east and west sides of the white sand-covered grounds. The Shrine buildings are a fine example of the classic white and vermilion colored architecture of Shinto. Among them, Roman gate and taikobashi bridge are particularly striking.
In addition, there are 25 other sanctuaries of this shrine. The Mitarashi-sha subsidiary shrine is located over a fresh underground spring and offers you a picturesque scenery.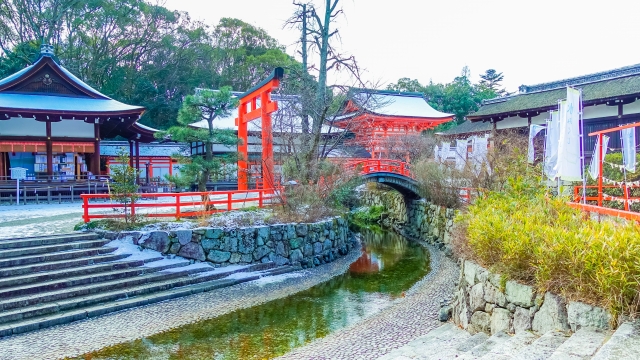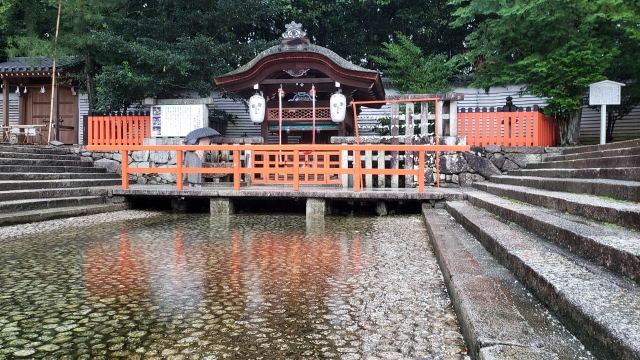 ---
Tadasu no Mori
Shimogamo Shrine is surrounded by the forest of 12 hectares. A world of green and winding streams remain in the midst of the city. The forest was preserved during the modernization of the city and contains trees that are up to 600 years old. The approach towards the Shrine leads through the shady canopy of Tadasu no Mori.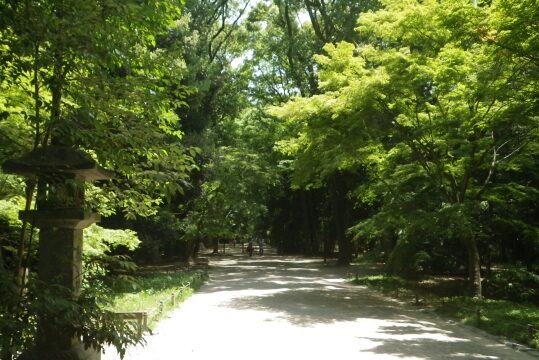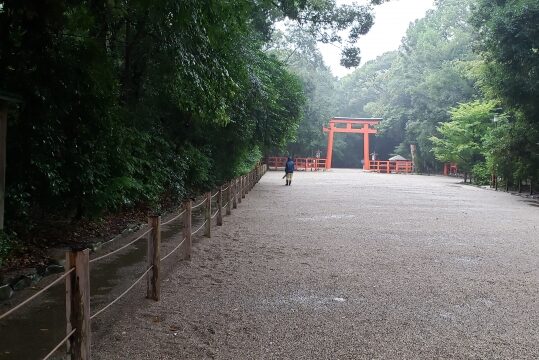 The Aoi Matsuri held jointly by the shrines Kamigamo-jinja and Shimogamo-jinja every 15 May is one of the most important festivals in Kyoto.
---
---
Address : 〒606-0807 Kyoto, Sakyo Ward, Shimogamo Izumikawacho, 59
Access : Kyoto city bus No.4 from JR Kyoto station to Shimogamo-jinja-mae Stop
---
Hours : 5:30 to 18:00 (summer) 6:30 to 17:00 (winter)
Admission : Free in the shrine precincts
Benefit : Keep evil away, Love,