A lovely hidden garden, truly superb in cherry blossom season to visit.
Haradani-en Garden「原谷苑」, located on top of a hill above Kinkaku-ji Temple in the north area of Kyoto city is a hidden cherry blossom viewing spot. Because Haradani-en is a private owned garden and open only for limited time, usually along the cherry blossom season and the autumn foliage season.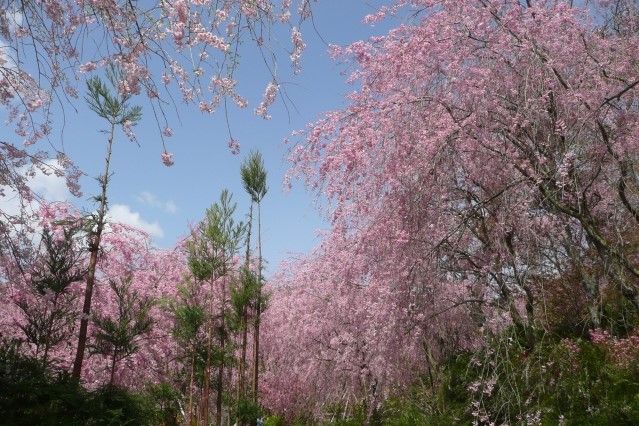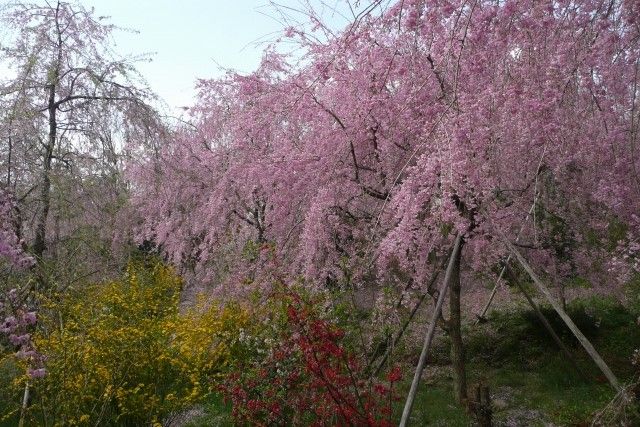 There are hundreds of cherry blossom viewing spots in Kyoto, but few tourists have ever heard of Haradani-en. It had been known only to the locals until quite recently. And now It's considered as the most spectacular cherry blossom spot among cherry blossom fans.
Highlights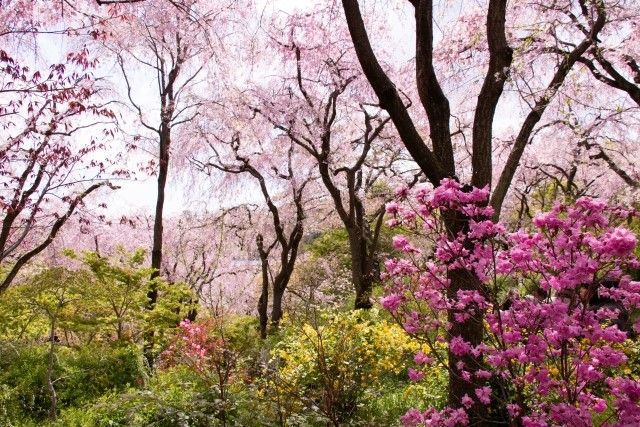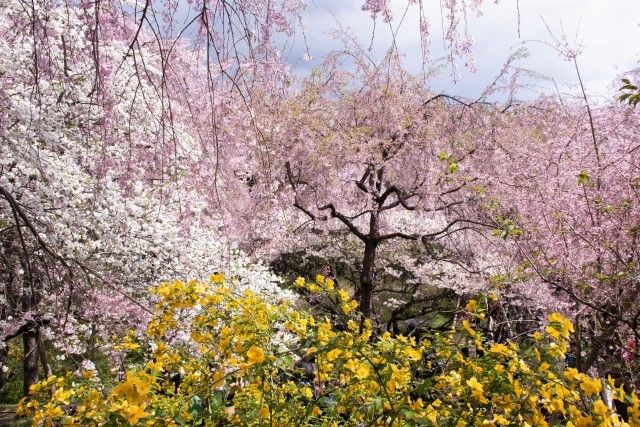 The best time to visit is from late March to mid April. It's located off the main tourist attractions and slightly difficult to reach but totally worth to visit.
There are over 400 and 20 different kinds of cherry trees in the 13,000 square meters garden. Visitors can enjoy seeing variety of cherry trees, especially the late-blooming weeping cherry trees. It can be seen till mid April. The garden has other flowers such as azaleas, apple and rhododendron, creates the magnificent view along with cherry blossoms in spring.
Access : Bus (M1) from Kitaoji station on the Karasuma subway line or Kinkakuji Michi stop to Haradani stop
The free shuttle bus runs frequently during cherry blossom season between Haradani-en and Shikichi-jinja Shrine (about 10 minutes walk south of Kinkaku-ji Temple)
Hours : 9:00 to 17:00
Admission : 1,200 yen on weekdays/1,500 yen on weekends
About 45-minute from JR Kyoto