Muro-ji is a large temple located in the mountains of eastern Nara.The mountain Muro-yama, where the temple stands, has been considered a holy place since ancient times. When the Emperor Kammu fell sick during the late 8th century, high priests were sent to this area to perform rituals for his recovery. Once his health improved, Muro-ji Temple was ordered to be built at that same location. Since then, the temple has played a great role in the world of Buddhism as a place that welcomes monks from various Buddhist denominations. They come to develop their understanding of Buddhism. Muro-ji is also referred to as "Women's Koyasan" because Muro-ji welcomed female students of Buddhism as well.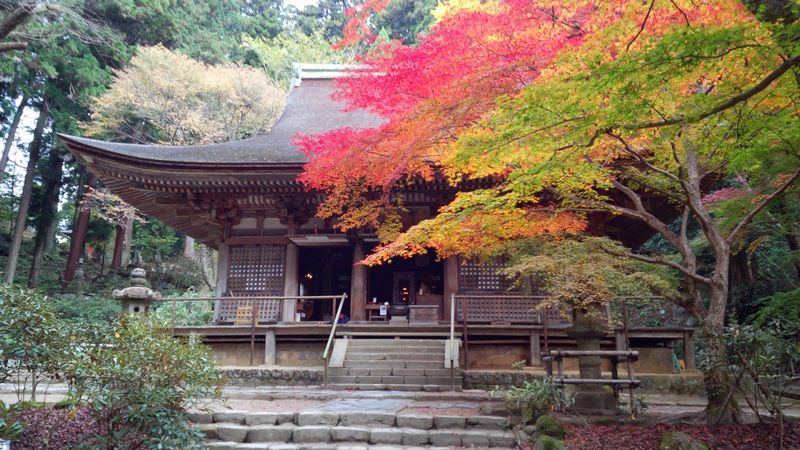 Muro-ji is located deep within the mountains. Stone steps connect the Kondo Hall that was built in the 9th century and houses a number of wooden Buddhist statues. Behind the main hall, another stone steps leading up to a five story pagoda that was constructed in the late 8th century. The pagoda is the oldest structure at Muro-ji, but suffered typhoon damage and was fully renovated in recent years. Even more steps lead further back to the Okunoin area.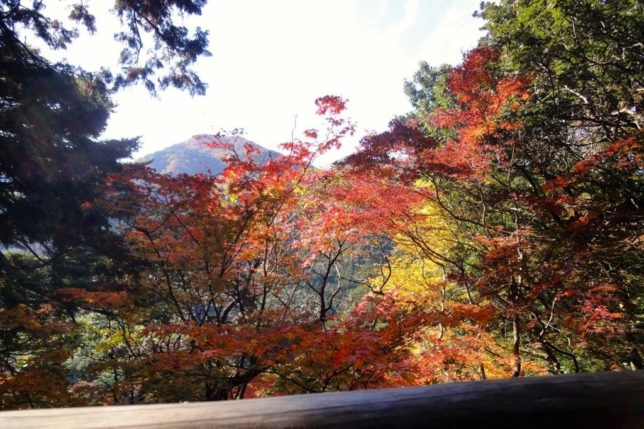 The temple is also well known for its beautiful autumn colors. Visitors can enjoy strolling the trail to the Okunoin area while viewing red, orange and yellow leaves in November.
Open : 8:30 to 17:00 (April to November) 9:00 to 16:00 (December to March)
Fee : 600yen
Access : There are hourly buses from Muroguchi-Ono station on the Kintetsu Osaka line to Muroji-mae bus stop