A prominent Zen temple in the Tanba area, is home to "Tenmoku Maple".
Kogen-ji「高源寺」, located in Tanba-city, Hyogo is known as the historical zen temple. The temple was founded in 1325 by Zen Enkeisoyu as the head-temple of the Rinzai Sect.
Kogen-ji was burned down when Oda Nobunaga, a feudal lord invaded the Tanba area. In 1799, the temple was reconstructed by Zen Kougangengei with the support of the Kashiwabara Domain.
The temple is well known for its beautiful autumn foliage. Kogen-ji is one of the "Tamba Koyo Sanzan", three temples of red maple leaves in Tamba. You can find maple trees everywhere in the temple's grounds.
Highlights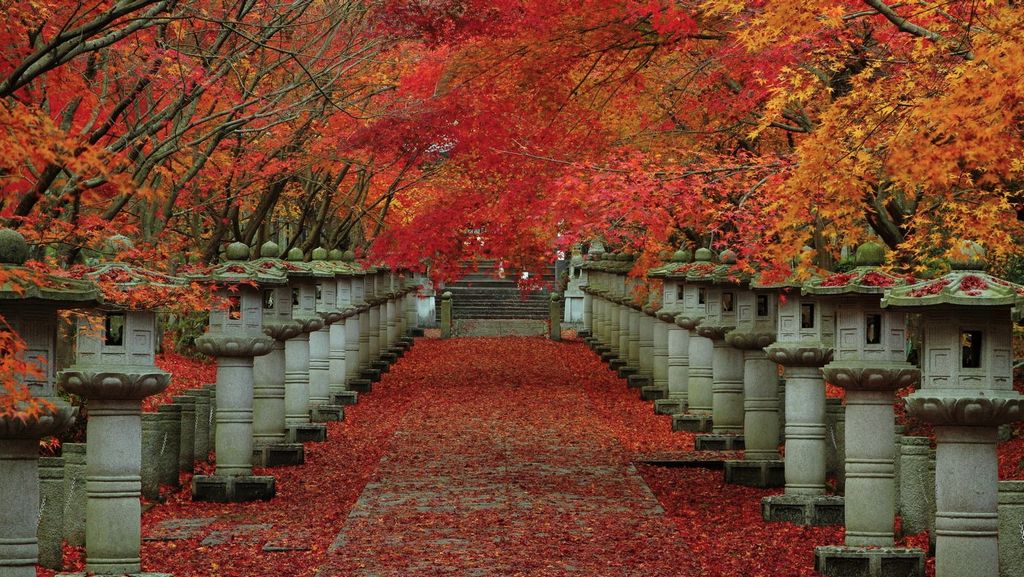 These maple trees are called "Tenmoku Maple" which is said to have been brought here from Mt. Tenmoku in China by the founder Zen Enkeisoyu, who practiced Zen ascentically at Mt. Tenmoku. This maple tree is small and branches are hanging down to the ground.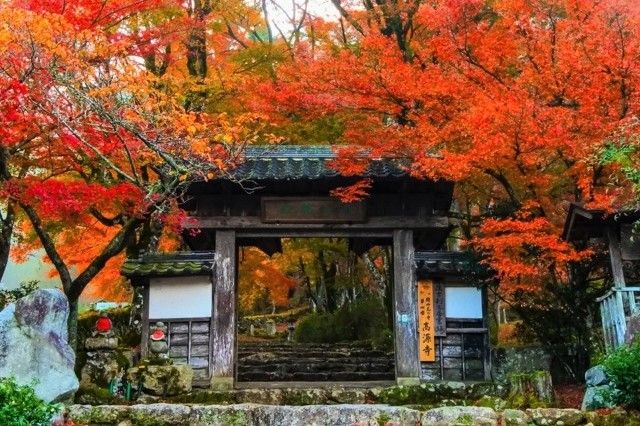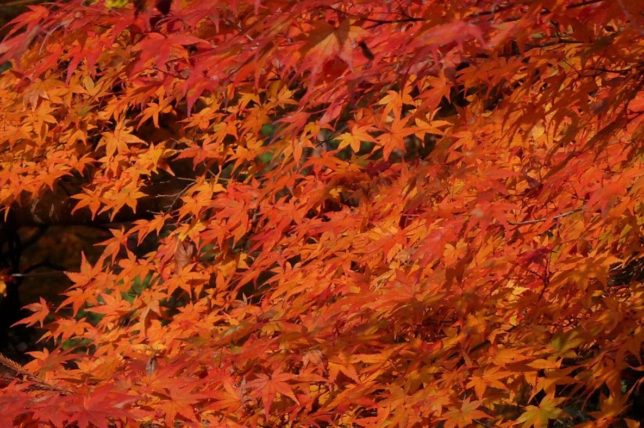 There are also many historical buildings in the huge precinct. The main hall, "Butsu-den" enshrine the seated Buddha. An iconic three-storied pagoda, "Taho-to" enshrine "Bishamonten", the guardian god of Buddhism.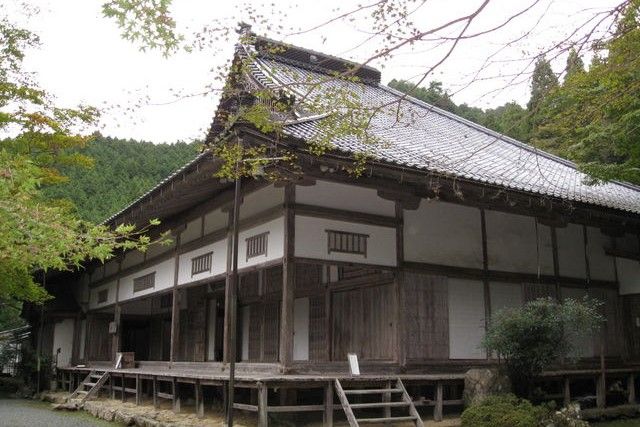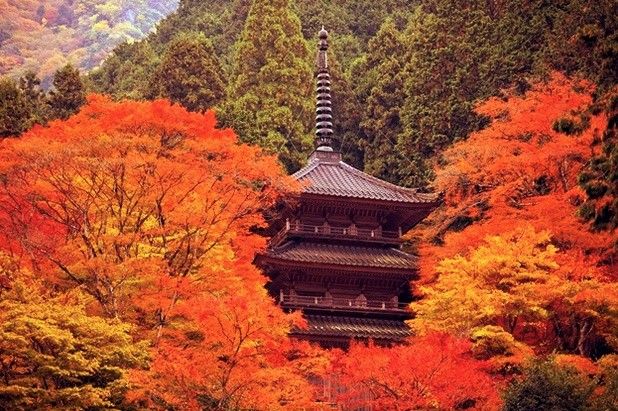 Visitors can stroll through the temple while enjoying the colored leaves in autumn. Fresh green in spring, lush green in summer are also good times to visit. You can also try "shojin-ryori", the vegetarian meal for trainee Zen monks with reservation.
Address : 514 Aogakicho Hinokura, Tamba, Hyogo 669-3821
Hours : 8:00 to 15:00 (open until 17:00 from October to May)
Admission : 300 yen
Access : Take the Shinki Bus from Kaibara station on the JR Fukuchiyama line to Hinokura bus stop(50-minute), then 10-minute walk.