Kibune shrine is located in a forested valley in the northern mountains Kurama, Kyoto. The Shrine is the headquarters for around 500 other Kibune shrines located across the country.
Built some 1,600 years ago, the shrine takes pride in its long history and prestige. Legend has it that the goddess Tamayori-hime appeared on a yellow boat in Osaka Bay and said, "Build a sanctuary at the place where this boat stops and deify the spirit of the locality, and the country will prosper." The boat floated up the rivers of the Yodo-gawa river to the Kamo-gawa river, stopping at the head of the stream. The deities enshrined here are Takaokami-no-Kami and Kuraokami-no-Kami. They are believed to be the gods of water, and people pray to them for rain during times of drought, and to stop rain during floods. A certain emperor dedicated a black horse in a drought, and a white horse during a prolonged spell of rain. This is why people now offer up votive plates with the image of a horse which are called "ema" (literally "picture horses").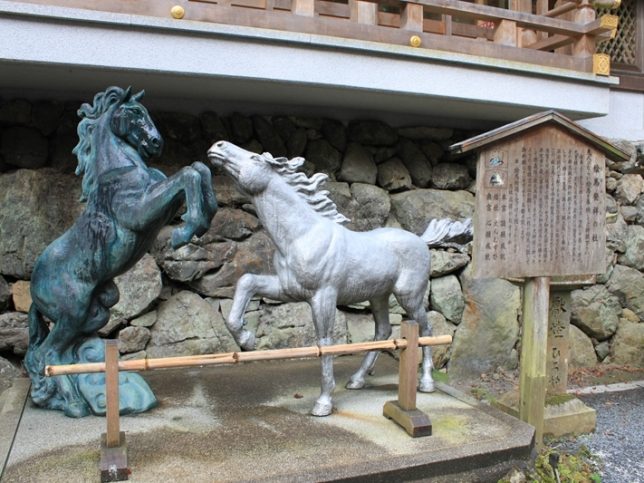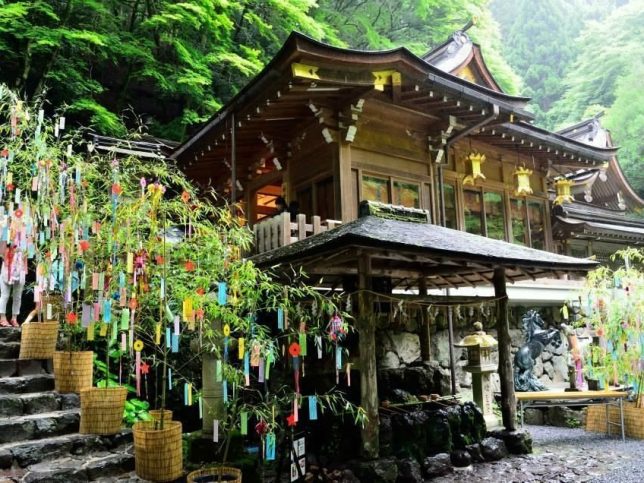 The rest of the town is made up by traditional styled ryokan and restaurants that line the narrow road for a few hundred meters along Kibune river. It is a popular retreat from Kyoto's famed summer heat, but is also well visited in autumn when the leaves change its color.
A hiking trail to Kurama Temple (a mountain temple in neighboring Kurama) starts from Kibune on the opposite side of the river from the road. Visitors must pay a small entrance fee (200 yen) at the trailhead as this is the rear entrance to the temple. From here it is about a one hour hike up the occasionally steep trail to Kurama Temple's main buildings, and a further 30 minutes to the town below.
Address : 601-1112 Kyoto Prefecture, Kyoto, Sakyo Ward, Kuramakibunecho, 180
Fee : Free
Access: 30-minute walk from Kibune-guchi station on the Eizan Dentetsu Eizan Line
---
July : Check the event schedule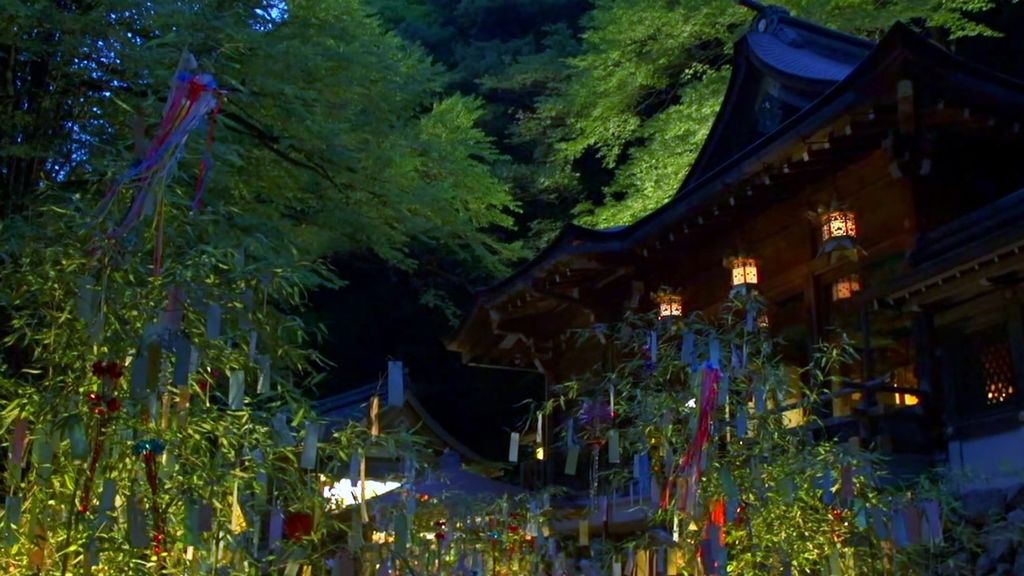 Every year, there are illuminations from July to mid-August at Kibune Shrine in Kyoto.Tanabata is a mythical tale of literal star-crossed lovers take place all over Japan. Orihime and Hikoboshi – the lovers – were separated by the Milky Way but are allowed to reunite on July 7th.The shrine and the area, Tanabata wishes on their bamboo stands are brilliantly lit up.
---
November : Check the event schedule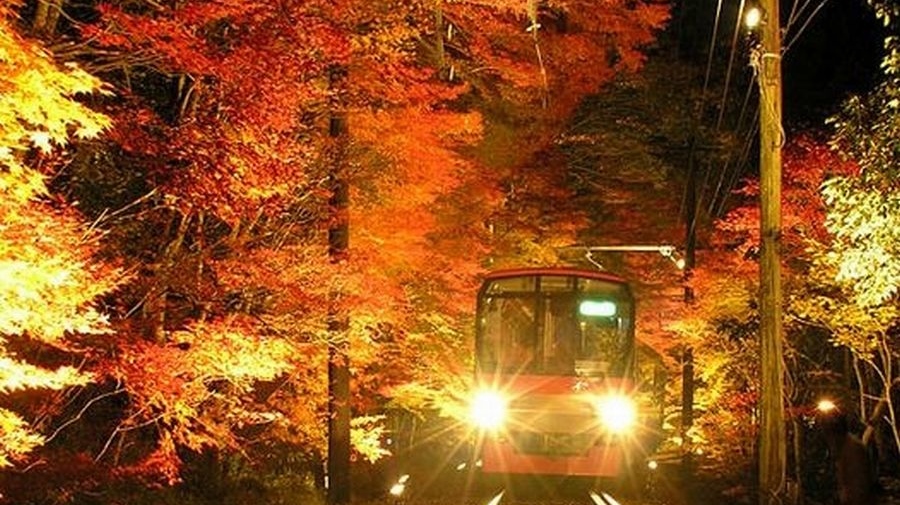 Between Ichihara and Ninose station of Eizan Railway, A 20 minute ride from Demachiyanagi station takes you to "Maple tunnel". It is an area with many maple trees. From the train windows, you can see colorful leaves and they are lit up nightly. During the period Around Kibune Shrine is also lit up.