Old train tracks on a slope, to offer a breathtaking scenery, with beautiful rows of cherry blossom.
The Keage Incline「蹴上インクライン」, located near Nanzen-ji Temple in Higashiyama, Kyoto is a 582-meter long slope with old railroad tracks running up it.
It was a short rail system as a part of the Lake Biwa Canal to move boats over 36-meter of elevation difference between the waterways of Lake Biwa Canal and the canal along Niomon-Dori street.
Highlights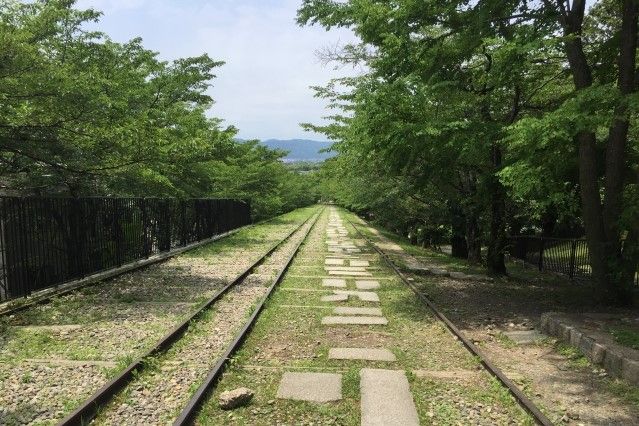 It's a great experience to stroll along the tracks covered with cherry petals.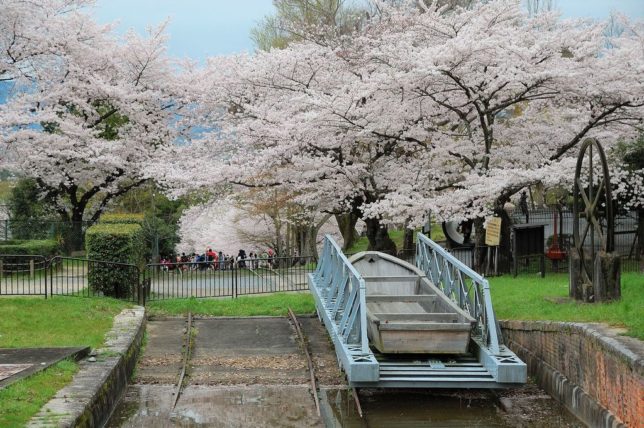 Today, the tracks are open to the public as a walking path and it is a famous spot for viewing cherry blossom in spring. Visitors can see a breathtaking scenery, with beautiful rows of cherry blossom trees on both sides of the railroad tracks from the end of March to early April.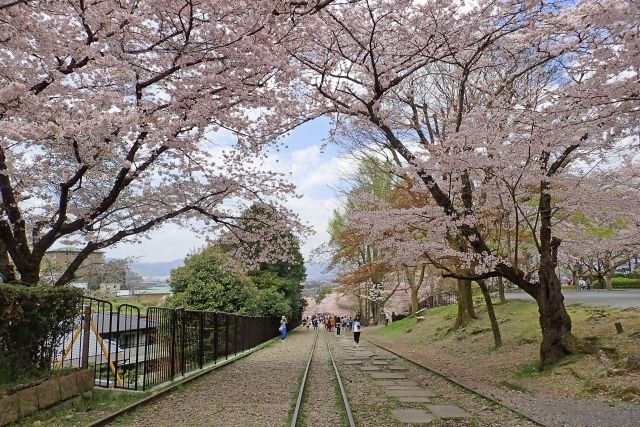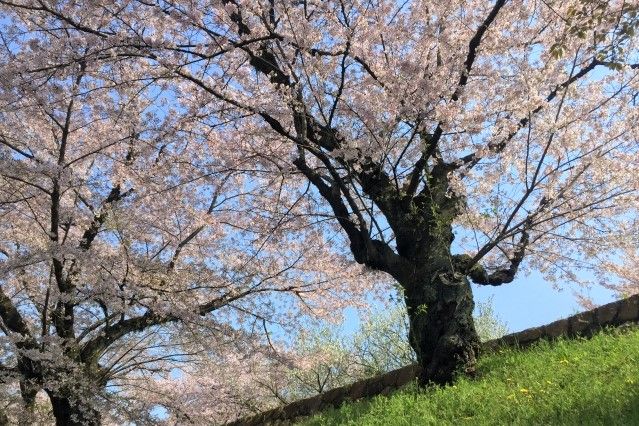 There is a free museum behind the old red brick building nearby and the old red brick aqueduct by Nanzen-ji Temple, you should visit.
History
Lake Biwa canal was important transport route between Kyoto and Lake Biwa between 1891 and 1948 for transporting a variety of things from water, passengers to cargo like sake, rice and soy sauce. The Keage Incline was closed since no transportation using boats but it was completely restored in 1977 to preserve its industrial heritage, and was designated as a National Historical Site in 1996. This old rail system is the longest of its kind in the world. The replica of a small transport boat on top of a trolley is placed on one of the tracks.
Access : 3-minute walk from Keage station on the subway Tozai line
About 20-minute from JR Kyoto station