A small temple nearby Yasaka-no-to pagoda, to welcome you with colorful monkeys.
Yasaka Koshin-do「八坂庚申堂」, a small temple with the official name of Daikoku-san Kongo-ji Koshin-do is located in the Higashiyama district of Kyoto, the right next to the famous Yasaka-no-to pagoda.
The temple known for its good faith monkeys is dedicated to Shomen Kongo, a guardian warrior, a deity with healing powers who is said to relieve people of their illnesses. Shomen Kongo is called Koshin-san, and Koshin is the faith, incorporated elements from Taoism, Shintoism and Buddhism.
At Yasaka Koshin-do, you write down your wishes on "kukurizaru", colored little balls. They are actually monkeys, a fabric in the shape of good faith monkeys, with feet and hands tied together, If you write your wishes on the back of the monkey, they will come true instead of placing amulet papers.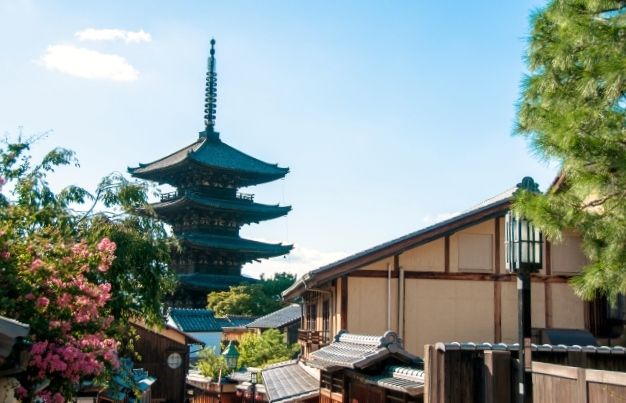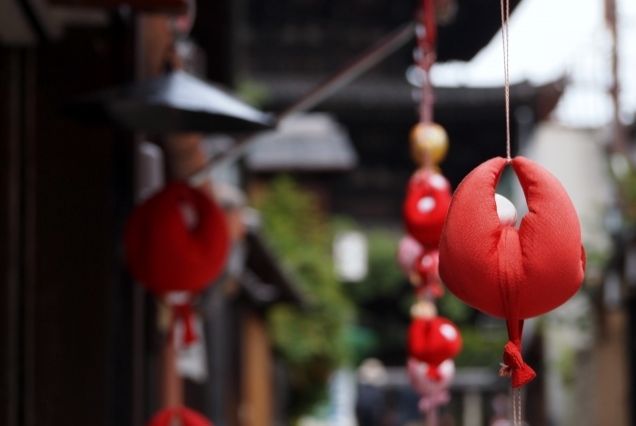 There is the statue of Shomen Kongo. People come to pray for protection from illnesses. It is said that the three worms who exist in a human body go out at night to the Heavenly Court where they will tell about the sins done by the person in whose body they exist, then reduce the lifetime of the person they exsit in.
There are also wooden carvings of the well known three monkeys "hear no evil, see no evil, speak no evil" close to the temple entrance. In Japan, Monkeys are considered as kind spirits that protect people and their homes against evil spirits.
Today, people come to this temple from all over the world to take pictures with those colorful monkeys hung from the temple buildings. The colorful monkeys create a great and unique background for photos. Specially It will make the ideal background, if you are in a kimono.
Address : 390-1 Kinencho, Higashiyama Ward, Kyoto, Kyoto Prefecture 605-0828
Hours : 9:00 to 17:00
Admission : Free
Access : 20-minute walk from Gion-Shijo station on the Keihan line
Bus : From Kyoto station, Bus No.206 to Shimizudo Stop then walk 7 minutes