In the Nanzen-ji Temple's grounds, a few steps away from the Sanmon-gate is the Tenjuan Temple, which is a small sub-temple dedicated to the Zen master.
The name Tenjuan 「天授庵 」 literarily means "Heaven Given".
Tenjuan Temple has a main hall, a study and two gardens, a rock garden featuring dry stones, moss, trees and geometric patterns and a stroll-style pond garden, which are both stunning in the spring and autumn.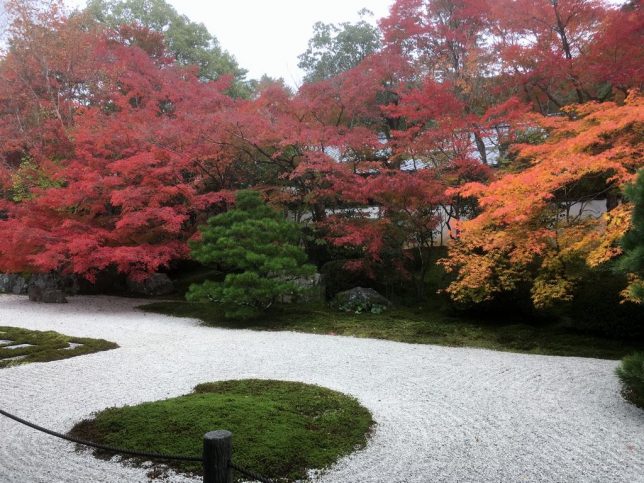 Visitors can enjoy the tranquility of the rock garden while sitting on a wooden porch and stroll the path around the pond in a lush garden.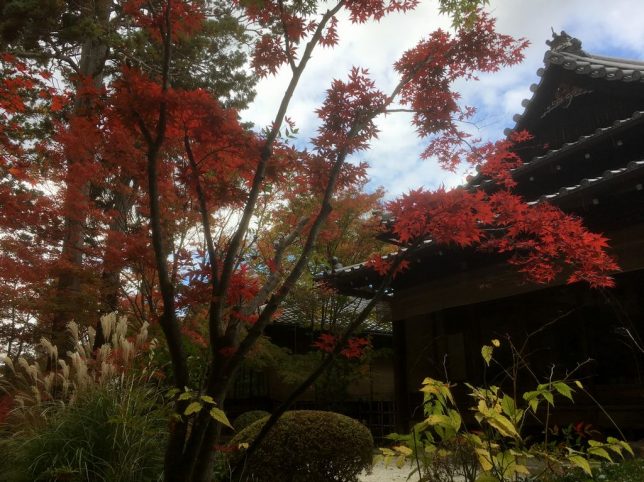 In Autumn, the garden is colored with brilliant red autumn leaves. It particularly attractive during autumn illumination in the evenings.
Address : Japan, 〒606-8435 Kyōto-fu, Kyōto-shi, Sakyō-ku, Nanzenji Fukuchichō, 86−8
Hours : 9:00 to 17:00 (until 16:30 during winter)
Admission : 500 yen
Location : Nanzen-ji Temple
---
November : Check the event schedule

Tenjuan Temple's beautiful gardens are lit up for the special night visit.
Brilliant autumn colours and beautiful gardens create the fantastic scenery in the night.