The Ono-ji Temple Cliff-Carved Buddha stands before the water's edge
Ono-ji Temple was founded in 681 by the creator of Shugendo mountain ascetic Buddhism, En no Gyoja. It is best known for a huge Magaibutsu 13.8 meter tall Buddha statues carved into the cliff across the Uda River from the temple. It is the largest fully remaining cliff-carved Buddhist statue in Japan, and was designated as a national historic site in 1920 as an important cliff-face Buddhist statue.The carving is believed to have been built by an artist from Song (in present day China) in the Kamakura period, 12-13th century.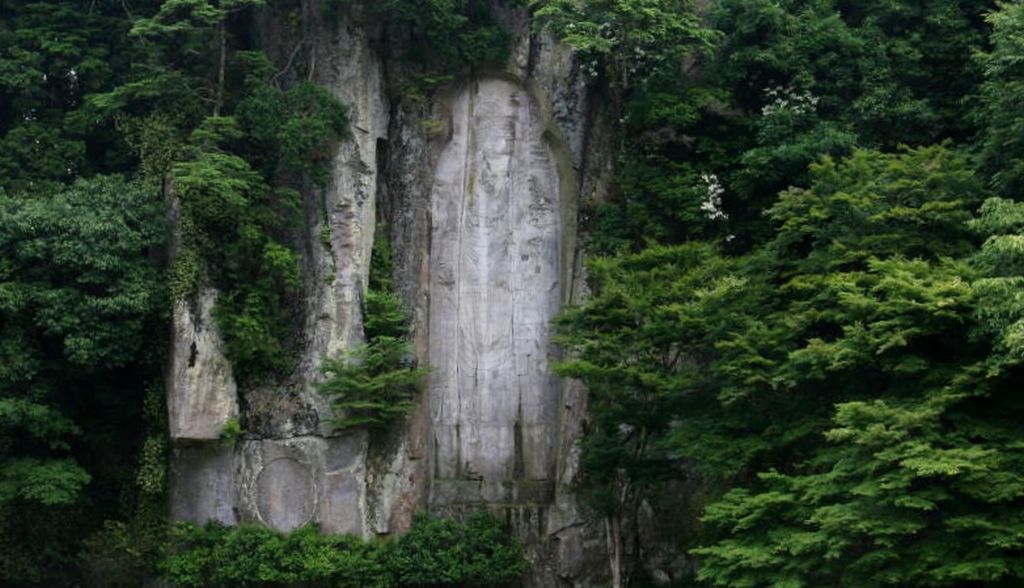 This temple is well known for its two 300-year-old weeping cherry trees blooming in spring, as well as autumn leaves.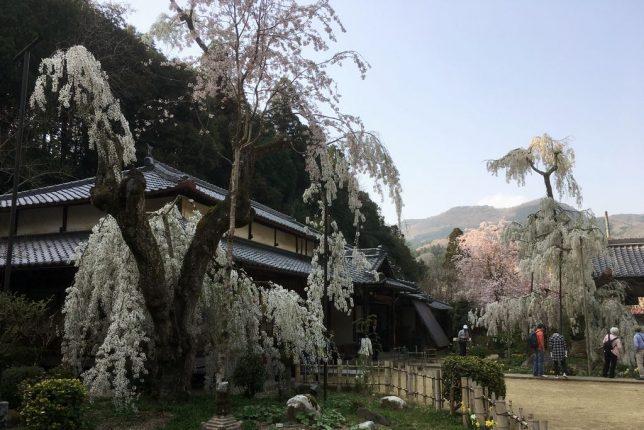 Visitors can enjoy 300 year old cherry blossoms on a pleasant spring day. You can also see fine cherry blossom in this tranquil area.
Address : Japan, 〒633-0315 Nara-ken, Uda-shi, Murouōno, 1680
Access : 5-minute walk from Muroguchi-ono station on the Kintetsu Osaka line
Entrance : 300 yen