An abandoned temple, to offer gorgeous red carpet with maple leaves on its approach.
Keisoku-ji Temple「鶏足寺」, located in Nagahama city, Shiga is an old temple that was founded in 735.
The temple has been abandoned since the end of Edo Period, however it's been administered by local residents. Today Keisoku-ji is one of most important cultural properties in Shiga prefecture.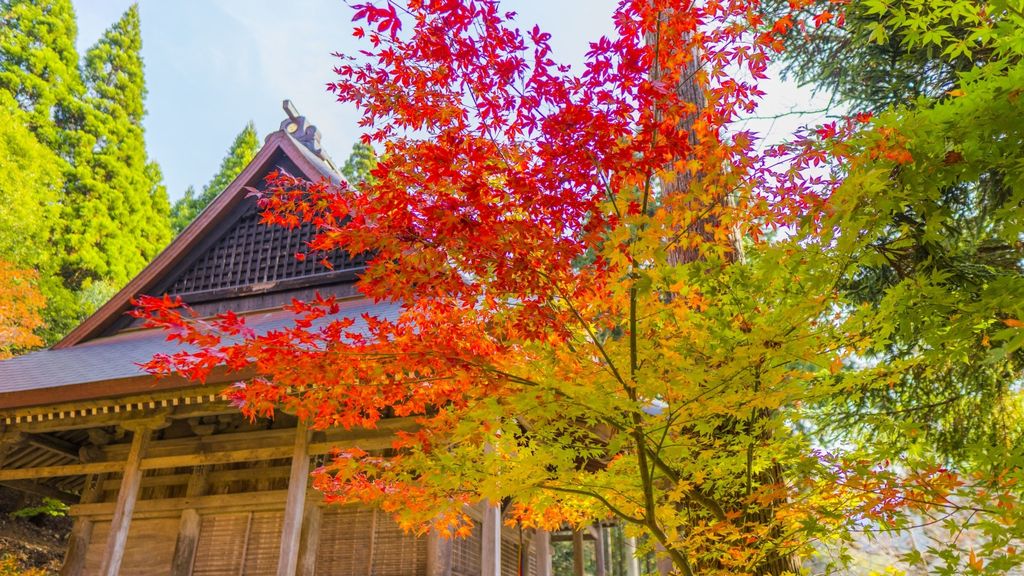 Unfortunately, Keisoku-ji Temple is not open to the public. The temple can only be seen from outside, but the approach to the temple is actually the best part. The stone paved path lined with 200 old maple trees and moss-grown stone walls create picturesque scenery.
Keisoku-ji is one of the best viewing spots for colorful autumn foliage in Shiga with much less crowds.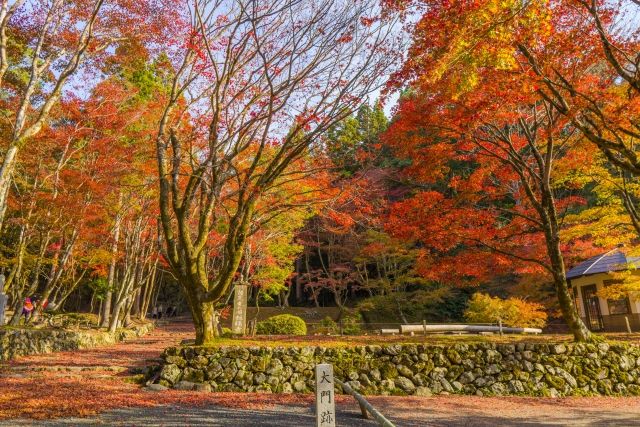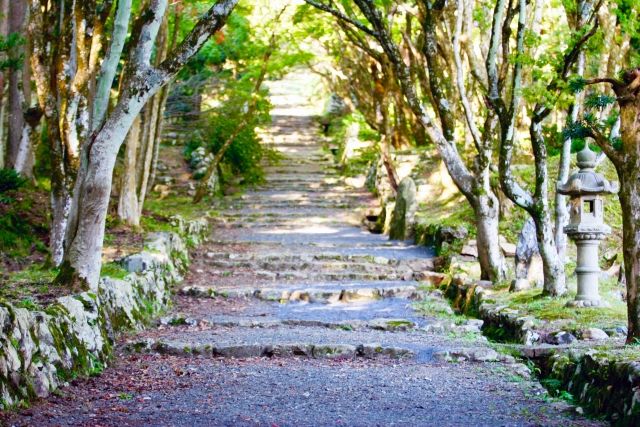 It's also known for its beautiful "red carpet" approach, created by the falling deep red maple leaves covering the stone paved path. Visitors can have the most magical sights while more tourists visit Kyoto for autumn leaves
Access : Take a bus from JR Kinomoto Station to Furuhashi bus stop (10-minute) and 15-minute walk from there.
Hours : 9:00 to 16:00
Admission : 200 yen during autumn leaves season