A shrine with a 800 year old conifer tree and a sacred rock is home of nature worships.
Hayatama Taisha 「速玉大社」 , one of the three grand shrines of Kumano is located in Shingu City on the southeast coast of the Kii Peninsula. Hayatama Taisha is an important place of the Kumano Kodo pilgrimage routes and Japanese mythology together with Hongu Taisha and Nachi Taisha.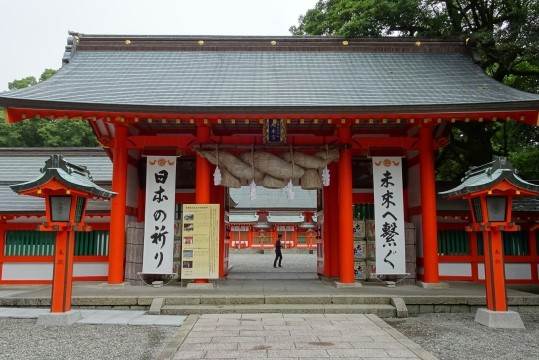 The current buildings were rebuilt recently, but Hayatama Taisha has stood the same spot on the Kumano Riverbank since at least the 12 century. The shrine's original site, Kamikuri-jinja Shrine, is 15 minutes away on foot that date back to the 3rd century.
The shrine's grounds are home of nature worships, including Nagi-no-Ki, the 800 year old sacred conifer tree, the largest in Japan and Gotobiki-iwa, the sacred rock that three Shinto deities descended to the earth on this rock in a Shinto creation myth.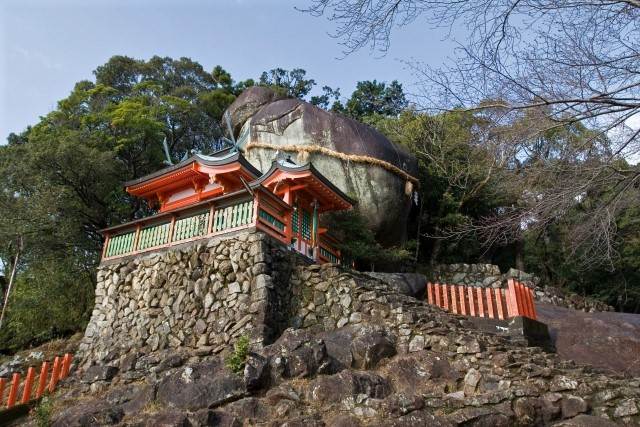 These two sacred objicts feature the importance of nature worships to the area's beginnings.
Hatayama Taisha's Treasure Hall is impressive, with over 1,000 holy treasures, including gifts from the 15th and 16th century Imperial households as well as offerings brought by pilgrims of the Kumano Kodo pilgrimage routes.
Address : 1 Shingū, Shingū-shi, Wakayama-ken 647-0003
Hours : 8:00 to 17:00 (Treasure hall : 9:00 to 16:00)
Admission : Free (Treasure hall : 500 yen)
Access : 15 minute walk from JR Shingu Station on the JR Kisei main line. (The Express train from Osaka will take you there in about four hours.)