A small but probably the most photogenic temple in Kyoto with its heart-shaped Inome-window and 160 ceiling paintings.
Shoju-in temple「正寿院」, located in Ujitawara, an area famous for producing quality tea was built around 800 years ago and belong to the Koyasan Shingonshu sect. According to the records, the temple was rebuilt in 1596 by Monk Yuin due to the fire.
Shouju-in houses some important properties such as the eleven-faced Kannon statue which is shown to the public only once in 50 years, and a sitting statue of Acala made by Kaikei, the representative Japanese sculptors of Buddha statues of Kamakura period.
This small and quiet temple is located outskirt of Kyoto city, slightly being apart from the major tourist destinations and it's not very easy to reach for first time visitors, but it has sensationally become more and more popular by the instagram and the internet with its super photogenic "Inome", heart-shaped window.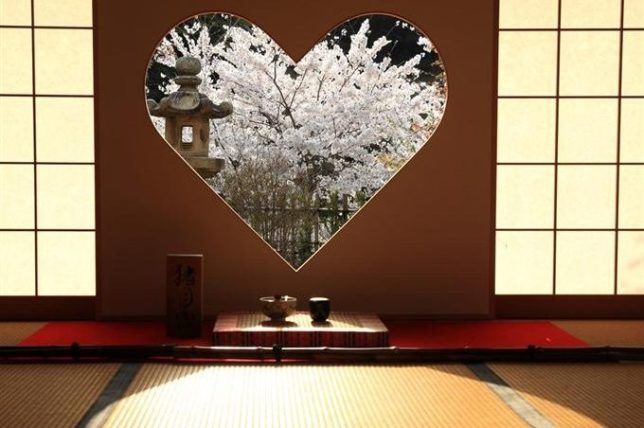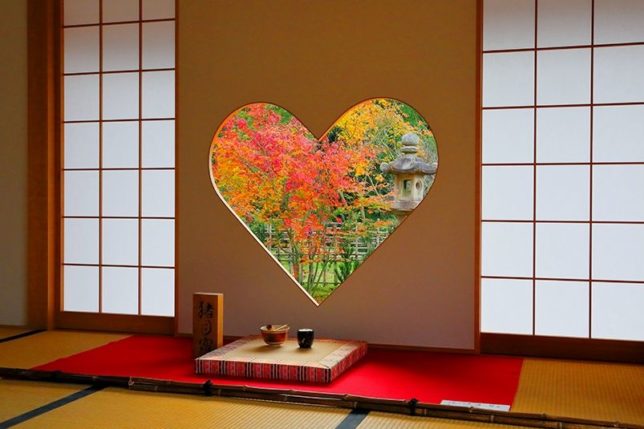 "Inome" (heart shape) is believed to avoid disaster and bring happiness, and used for fortunes and blessings with over 1400 years history.
Inome-window is located in the guest room of the temple. Visitors can see the various scenery on each season through the window. Pink cherry blossoms in spring, lush green laeves in summer, colorful autumn leaves, snowy scenery on their beautiful Japanese garden can be enjoyed. The sunlight through the window usually makes it even more photogenic.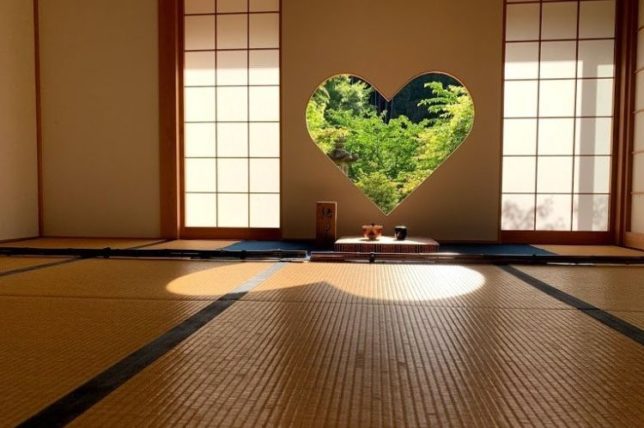 As well as sweet looking Inome-window, the temple attracts visitors with 160 paintings of flowers and Japanese scenery on their ceiling. 160 pieces of splendid pattern on the ceiling create an amazing view to look up to. Along with Imoe-window and ceiling paintings make Shoju-in one of the most photogenic temples in Kyoto.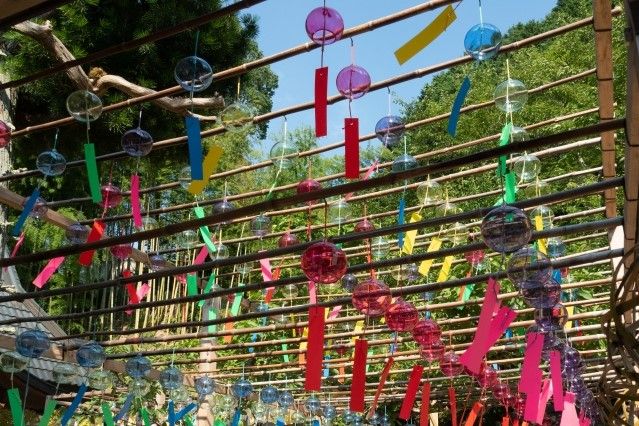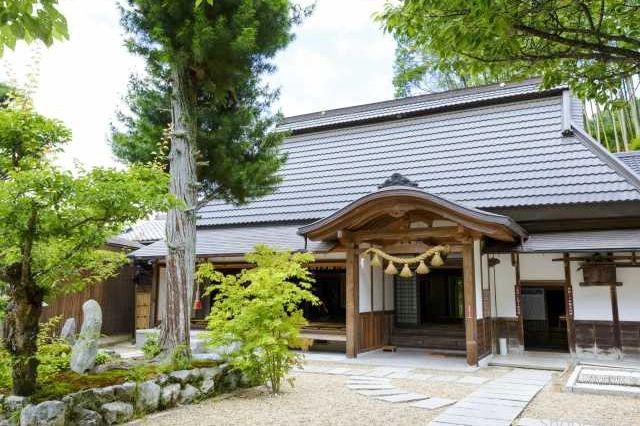 In the summer, there are over 2,000 wind chimes are hung all over the temple's grounds at the Furin Festival. You can enjoy the view and the sound of wind chimes, or you can even paint your own wind chime every year from July 1 to September 18.
Address : 149 Kawakami, Okuyamada, Ujitawara-Cho, Tsuzuki-Gun, Kyoto
Hours : 9:00 to 16:30(9:00 to 16:00 in the winter season from November to March)
Admission : 500 Yen
Access : One-hour bus ride from Uji station on the both Keihan-uji line and JR Nara line, or Shintanabe station on the Kintetsu Kyoto line. Take Kyoto Keihan Bus for Ichumae / Ryokuenzaka / Kogyodanchi, then get off at Ichumae, Transfer to community bus to Okuyamada, or take taxi for 10 minutes from Ichumae bus stop.

Taxi : About 30-minute from Uji station on the both Keihan and JR Nara line and Shintanabe station on the Kintetsu Kyoto line.