A lovely temple complex with attractive architecture and a unique statue.
Seiryo-ji「清涼寺」, located in Arashiyama near Daikaku-ji Temple (the Old Saga Imperial Palace) is a temple known as the Saga-no-shaka-do. The temple was originally built as a mountain villa for Toru Minamoto, considered to be a model of the famous Tale of Genji's main character. After his death, Seiryo-ji was constructed in 895 as a repulica of Wutai Shan of China.
The principal object of worship here is the wooden standing statue of a young buddha, Shaka Nyrorai, brought back from China by the priest Chonen.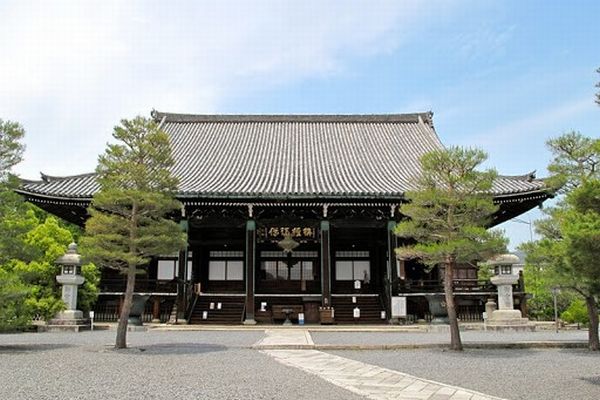 "Ikimi Nyorai", flesh and blood Buddha
The standing Shaka Nyorai statue here was said to be a figure of 37-year-old Buddha. The study revealed its earholes and nasal cavaties were connected and the models of internal organs made of silk were found inside the statue in 1953. The statue is a national treasure, and one of the three most famous Buddhas of Japan.
The main hall was reconstructed in 1701 by the 5th Tokugawa shogun Tsunayoshi and its beautiful dry garden was built by the famous gardener Kobori Enshu. The garden is particularly beautiful with bright red maple leaves in autumn.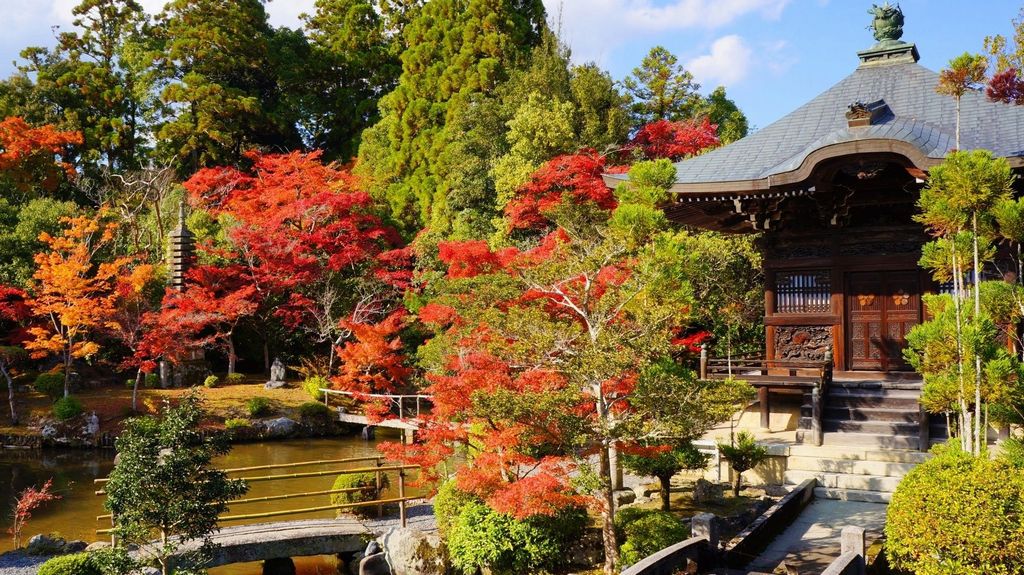 In spring and autumn visitors can see other national treasures such as the trinity of Amida statues, 10 disciples of the Buddha, Standing 4 Heavenly Kings and various other images at the Reihokan treasure hall.
Every April at Seiryo-ji, the "Saga Dai Nenbutsu Kyogen" performance is held, said to be one of Kyoto's three largest Kyogen performances. This was started in the Kamakura Period by the Buddhist monk Enkaku (1185–1333) as a prayer for him to be able to see his mother again.
Access : 15-minute walk from Arashiyama station on the Keifuku Line.
By bus : Take the Kyoto bus, city bus to Saga-shakado-mae stop「嵯峨釈迦堂前」, 1-minute walk from there.
Hours : 9:00 to 16:00 (till 17:00 during the season)
Admission : 400 yen (main hall), 700 yen (the treasure hall, main hall, and the garden)
About 30-minute from JR Kyoto