Lake Biwa 「琵琶湖」, Japan's largest freshwater lake is surrounded by many attractive tourist spots and sights.
Lake Biwa has a circumference of 235.2 km, an area of 671.7 sq.km and a depth of 103.8 metres at its deepest point.
The Biwako line runs along the east side of Lake Biwa and the Kosei line runs along the west side. Using those lines, you can make a day train trip around the lake from Kyoto station. You can enjoy the sights of peaceful suburbs, woodland and the lake from the train and easily stop by interesting sites. It takes about three hours to travel around Lake Biwa on a local train, but of course, you will be hopping on and off and exploring!

The East side of Lake Biwa
(The following headings are all station names.)
Zeze 「膳所」
Transfer here for the Ishiyama Sakamoto line which runs between Ishiyamadera Station and Sakamoto Station. You can visit Miidera temple from Miidera station. From Sakamoto station, you can visit the ancient Hiyoshi Taisha shrine or take the Sakamoto cable car up to the summit of Mount Hiei to visit Enryakuji Temple (a UNESCO World Heritage Site). The Sakamoto cable car is notable as having the longest cable route in Japan! The views from the top are superb.
Ishiyama 「石山」
To visit Ishiyama-dera Temple, transfer here to Keihan Ishiyama for the Ishiyama Sakamoto line and get off at Ishiyamadera station. The world's oldest novel, Genji Monogatari (The Tale of Genji) was written at this ancient temple by Murasaki Shikibu in 1021.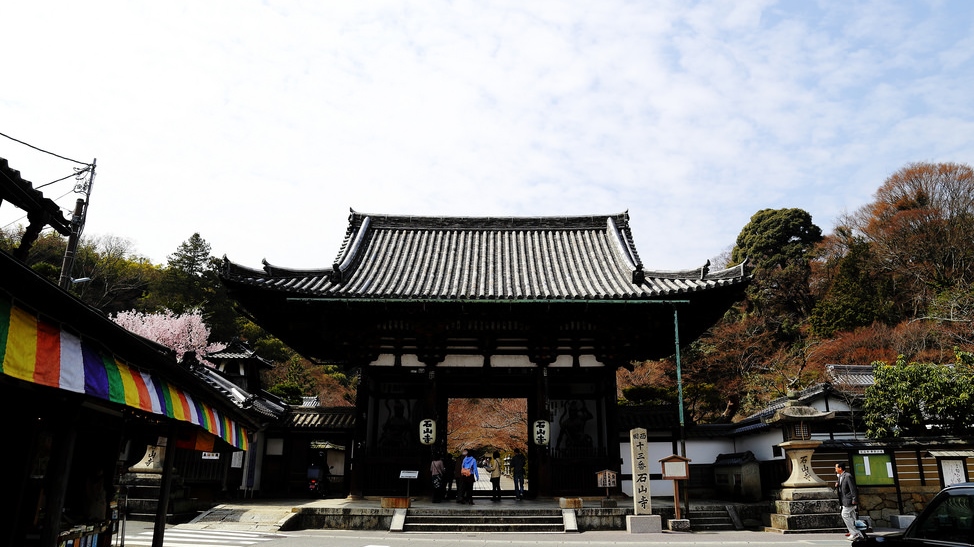 Omi Hachiman 「近江八幡」
Omi Hachiman is known for its well preserved traditional buildings and canal. There are also a number of late 19th and early 20th century buildings that were designed by the American architect William Merrell Vories. The architecture of Vories is famed throughout the Kansai area for its elegant modernity.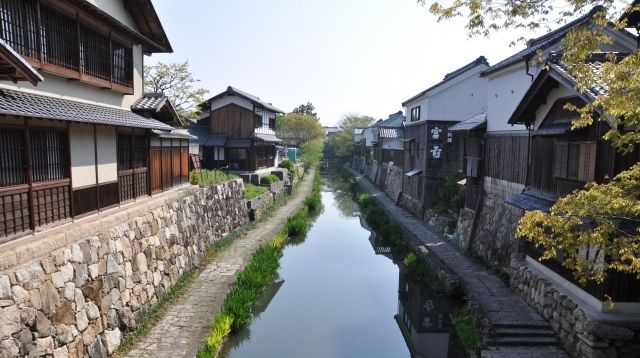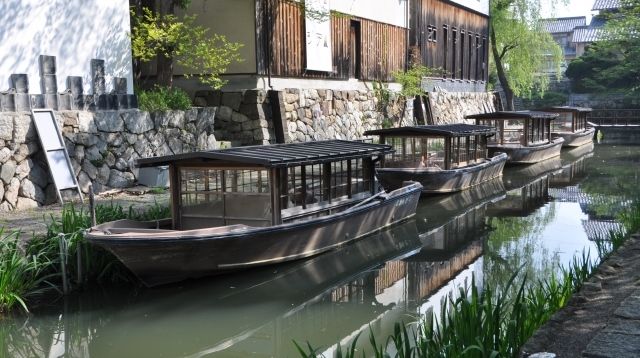 Hikone 「彦根」
Exit here for Hikone Castle, a listed national treasure and one of only 12 castles in Japan that are original and not reconstructions. There is also the lovely Genkyuen garden which dates from 1677. In keeping with the history of the town, a small area to the south of the castle has been rebuilt in a traditional Edo period (1603-1868) style.
Omi Shiotsu 「近江塩津」
Transfer here to the JR Kosei line for Kyoto.
The Kosei Line runs along the west side of Lake Biwa.
---
The West side of Lake Biwa
Omi Takashima 「近江高島」
If visiting the famous "floating torii gate" in Hiroshima prefecture is not on your itinerary, you can see a similar, if more modest, gate in the lake in front of Shirahige shrine. The shrine is responsive to prayer's request for longevity, matchmaking, having a baby, better luck and prosperous business.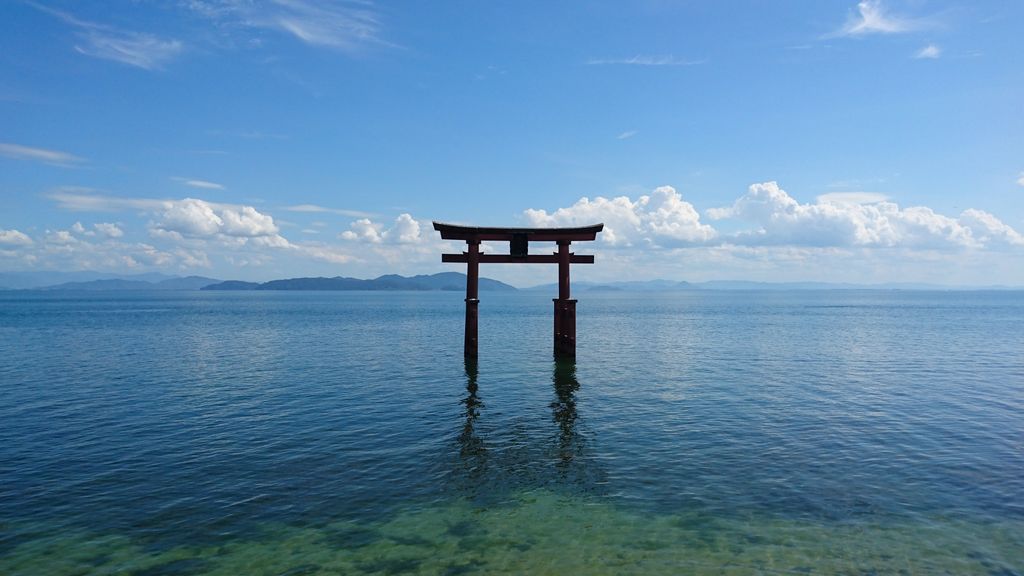 Omi Maiko 「近江舞子」
Get off here for a swim in the lake or a relax on the white sands of Omi Maiko beach, a popular destination in summer.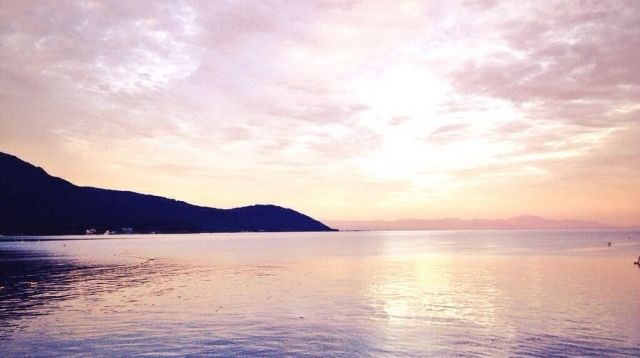 Katata 「堅田」
Exit here for Magetsuji Temple and its famous Ukimido or "floating hall," a famous view point over Lake Biwa.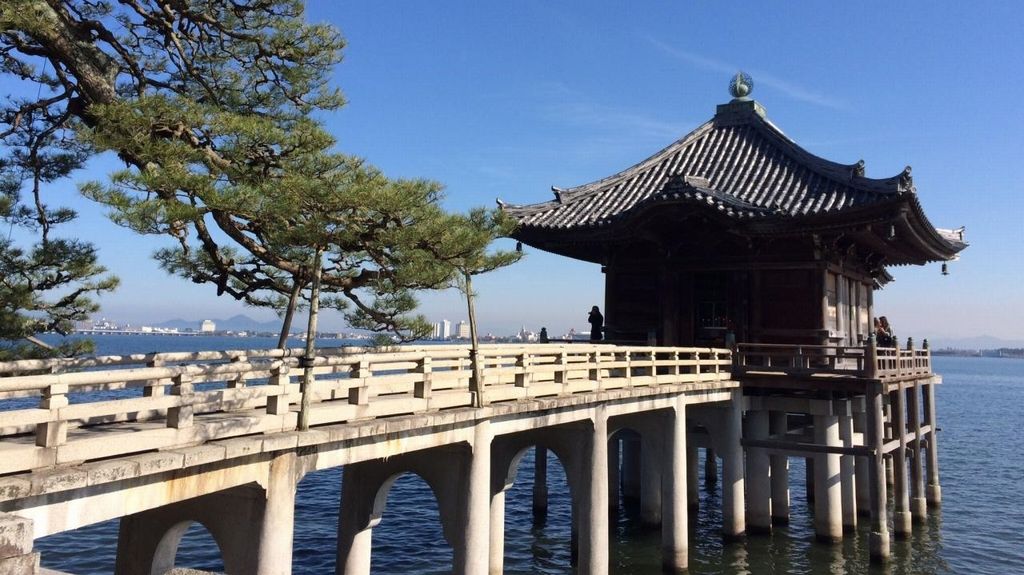 Ogoto Onsen 「雄琴温泉」
Leave the train here for the lakeside hot spring resort town of Ogoto.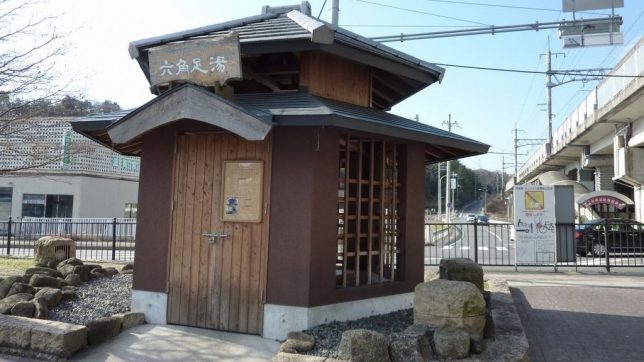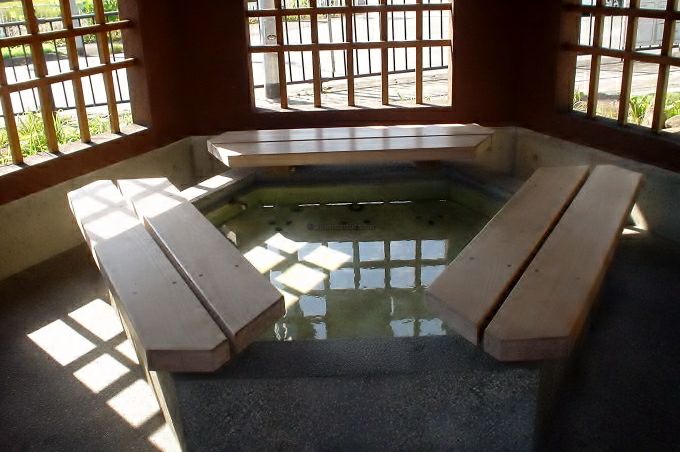 Hieizan Sakamoto 「比叡山坂本」
A short walk from this station is Sakamoto Station on the Keihan Ishiyama Sakamoto line. Just beyond that is the Sakamoto cable car to Enryakuji temple on Mt. Hiei. Hiyoshi Taisha shrine and Saikyoji temple can also be reached from here.