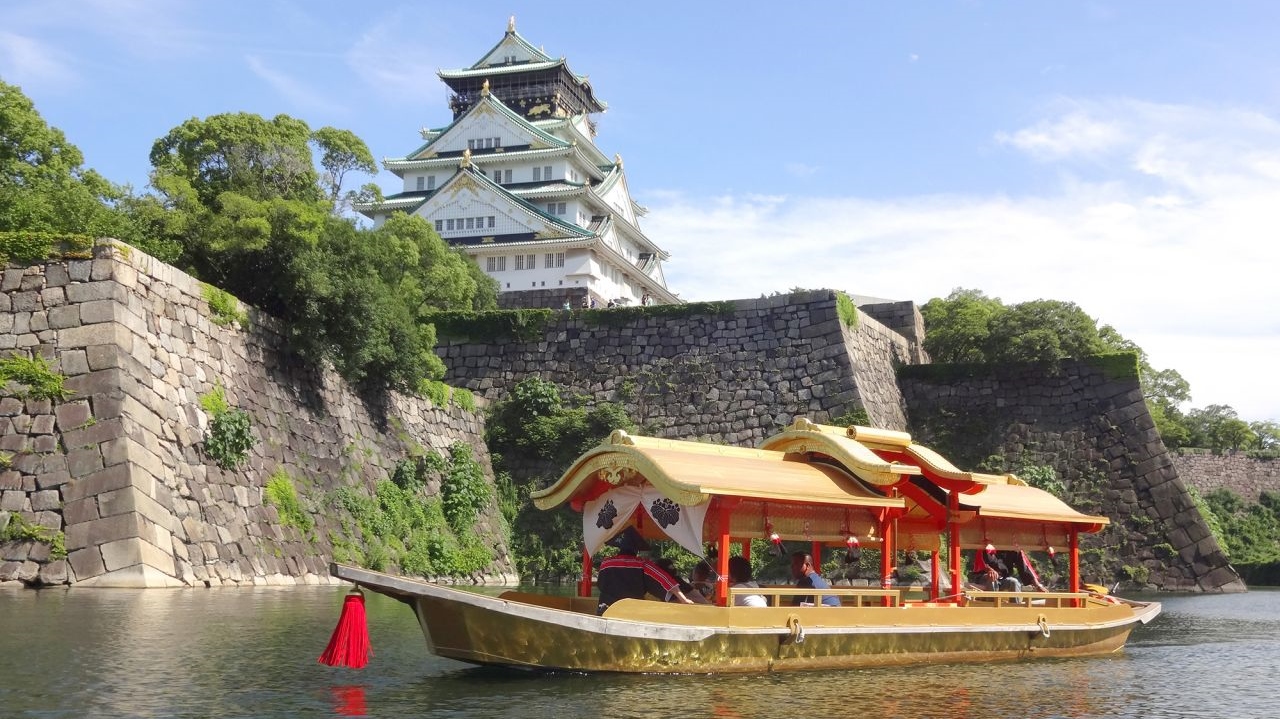 This Goza-bune (Osaka Castle's Pleasure Boat) was reproduced by referring to Hideyoshi's Ho-Oh-Maru boat, which was painted on Toyotomi-Ki Osaka-Zu Byobu (The Folding Screen depicting Osaka in the Toyotomi Era).
As seen at the Rikyu and Hideyoshi's golden tea-ceremony room, Hideyoshi loved gold deeply. Osaka Castle used to be also called the Golden Castle for shining gold when the sunset reflected on the castle.
The boat goes around the inner moat of Osaka Castle in approximately 20 minutes.
It is a great opportunity to enjoy the sight of the castle tower from the inner moat.
Open : Daily (no services are scheduled during winter)
10:00 AM / 10:30 AM / 11:00 AM / 11:30 AM / 12:00 PM / 12:30 PM /
1:00 PM / 1:30 PM / 2:00 PM / 2:30 PM / 3:00 PM / 3:30 PM / 4:00 PM
4:30 PM (the last service)
Fee : Adult: \1,500 (tax included)/ Child: \750 (tax included)
: Boarding point is located at the west side of
Osaka Castle
Gokuraku Bridge.