An impressive temple with golden Buddhas, early bloom cherry blossoms, the magnificent view of the Wakanoura Bay.
Kimii-dera Temple「紀三井寺」、a large temple, located in Wakayama city is the second temple along Japan's oldest pilgrimage route.
Kimii-dera was founded by a Chinese priest Iko Shonin in 770. It is said that he was told by Kannon in a dream to visit the mountain to gather medicinal plants, and he discovered a golden statue of Senju Kannon on the top of the mountain.
The Temple is located on the hillside and requires a climb of 231 steps, but the reward is the magnificent view. Visitors can see breathtaking view of the sun setting down to the Wakanoura Bay as far as Awaji Island. Actually, there is a side entrance and a gentler slope to the temple, if you are coming from Kimiidera Station.
Early-blooming Cherry Blossoms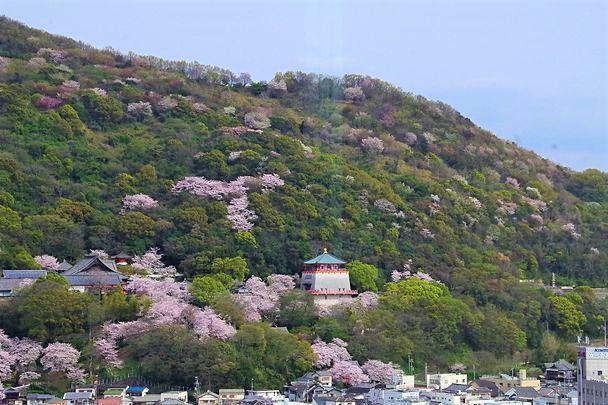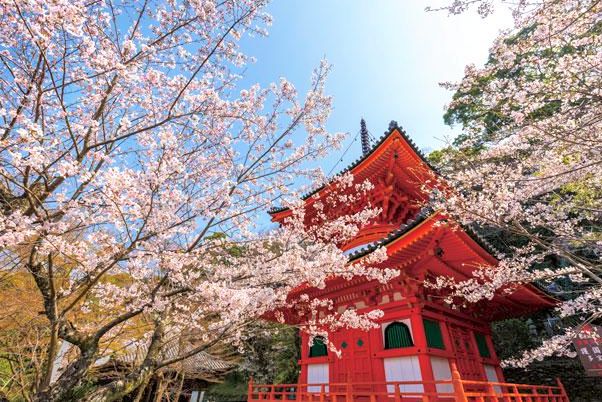 One of the best tourist attraction of Kimii-dera is its early-blooming cherry trees. It starts blooming in March, before the cherry blossom season begins in the Kansai area. Visitors can enjoy viewing 500 early blooming cherry blossom here. The sight of beautiful combination of pale pink cherry blossom with the brilliant red temple buildings on its green mountain surroundingsare is stunning.
The temple's grounds are filled full of history with important buildings, numerous statues and a 800 years old camphor tree as well as the cherry trees.
The vermillion temple gate to the entrance, built in 1509 is designated as an Important Cultural Property.
The Rokkaku-do hall, a hexagon-shaped building at the top of the steps that enshrines 33 statues representing the different Kannons at all the Saikoku Pilgrimage temples.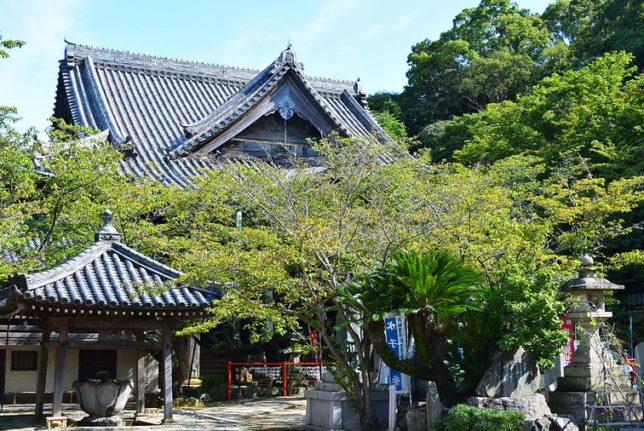 The main hall, built in 1751, that is also listed as an Important Cultural Property. You can enter to the main hall for a small fee to see important Buddhist images.
The bell tower, built in 1588 is also an Important Cultural Property. The Shingon-style pagoda, built in 1449 is behind the main hall.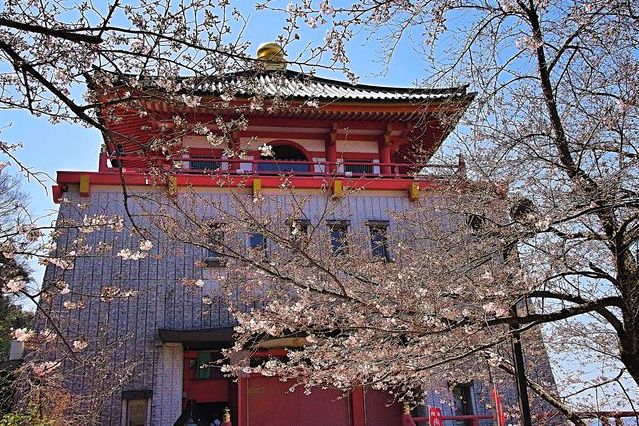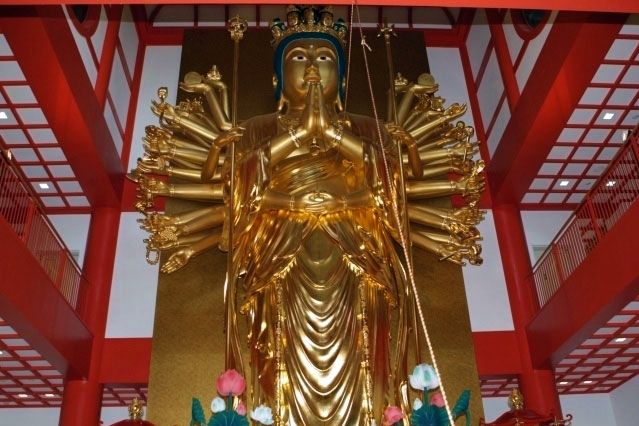 The Shinbutsu-den hall, a huge building, you can see an impressive 11 meter tall wooden statue of Senju Kannon, covered in gold leaf.
Address : 1201 Kimiidera, Wakayama-shi,Wakayama 641-0012
Hours : 8:00 to 17:00
Admission : 200 Yen
Access : 10-minute walk from JR Kimiidera station on the Kisei line, two stops south of JR Wakayama station