Motomiya Festival / Fushimi Inari Shrine
Motomiya Festival / Fushimi Inari Shrine
---
This two days festival is a lively. Thousands of lanterns in the ground and Mt. Inari are lit up for celebration. Starting from the evening of Yoi-miya, thousands of stone and wood lanterns all over Mt. Inari will be lit up, and donated lanterns will also be hung on the paths throughout Fushimi Inari Shrine.
Throughout those two days various performances are takes place, including taiko drum concerts and dance exhibitions.
Fushimi Inari Taisha Shrine
---
July 23 : Yoimiya Festival, 18:00~
July 24 : Motomiya Festival, 09:00~
Address : 68 Fukakusa Yabunouchicho, Fushimi Ward, Kyoto
Admission : Free
Access : 3-minute walk from Inari station on the JR Nara line. 5-minute walk from Fushimi-Inari station on the Keihan main line.
---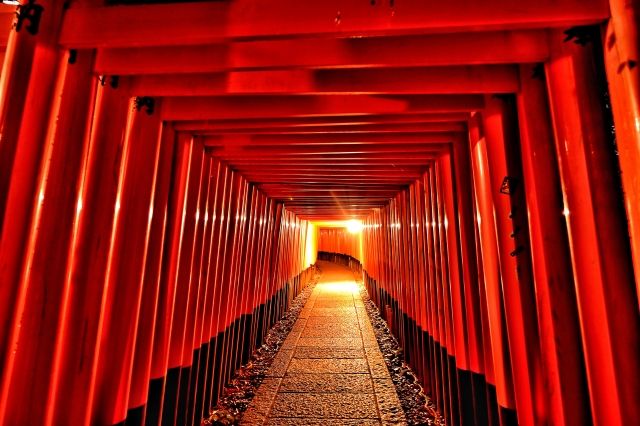 ---
Event Category: