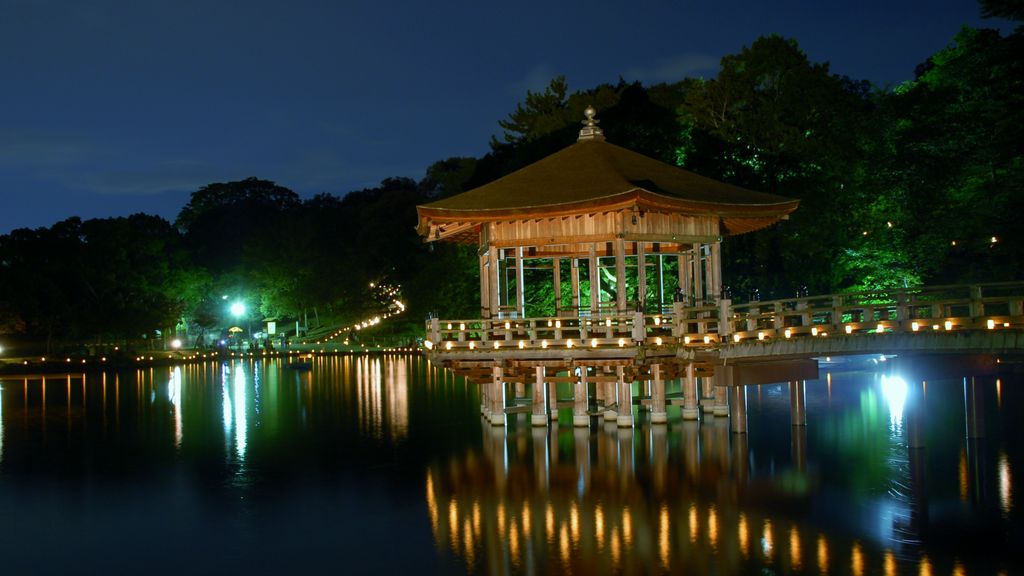 When:
August 5, 2019 – August 14, 2019
all-day
2019-08-05T00:00:00+09:00
2019-08-15T00:00:00+09:00
Nara To-kae "燈花会" is held at Nara National Park. Tens of thousands of candles will be lit up on the historical land including Todai-ji Temple, Kasuga-taisha Shrine, Ukimi-do, Kofuku-ji Temple,
"TO-KA" means a lump of flower shape on the top of a candlewick after lighting a candle. It is believed to be good fortune when the flower shape is made.
Candles are lit one by one with best wishes for the visitors. You can light your own candles at anywhere you want.
---
Date : AUG 5 to AUG 14
Hours : 19:00 to 21:45
Location : Nara Park
Access : You can get there on foot from both JR Nara station or Kintetsu Nara station