Nara Daimonji Fire Festival
Nara Daimonji Fire Festival
August 15
/
20:00
–
20:30
---
Daimonji Okuribi 「大文字送り火」is a fire festival to honor the spirits of ancestors as it's said that they come back to this world every year of this time. You may know the famous fire festival, "Gozan-Okuribi" in Kyoto. Nara has the same one a day before Kyoto. An enormous Chinese character 「大」which represents for the universe, is set alight on Mt. Takamado above the city. Visitors can see the sight from Nara Park.
Nara Park
---
Access : 15-minute walk from Kintetsu-Nara station
Bus : Take the city loop bus from JR Nara station to Kasuga-Taisha-Omote-Sando
You can also see the sight from Heijō Palace Remains or Ukimi-do.
---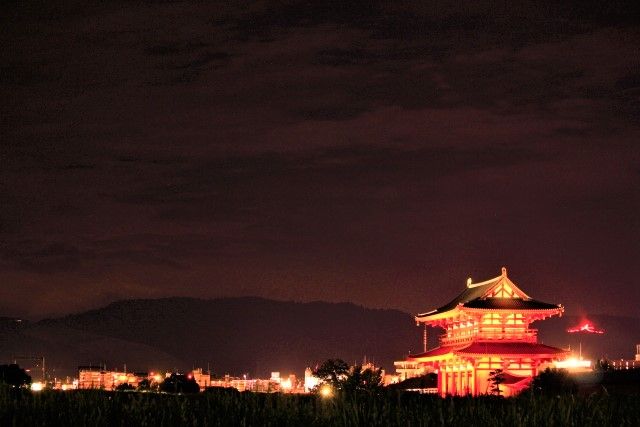 ---