A natural park that can be enjoyed throughout the year with the beauty of strangely shaped rocks, cliffs, the seasonal nature and flowers.
Settsu-kyo Gorge「摂津峡」, located in the north of Osaka is a scenic area with a forest park of 37.2 hectares. You can enjoy beautiful landscape with curious rocks, waterfalls, cliffs, and the seasonal nature spreaded from the upstream of Akuta-gawa River through Takatsuki City.
There are some open spaces, and trails where you can see strangely shaped rocks such as Meoto-Iwa and Hachijo-Iwa as well as cliffs, and waterfalls. A path along the valley is popular as a good hiking course. And a lovely 4-km hiking course through the woods leading to a observation deck at the top and a waterfall at the end is also good. You can also see about 420 species of plants, hundreds species of insects, 13 species of birds in the park.  Settsu-kyo Gorge is popular with both locals and tourists throughout the year as an enjoyable place to come and relax.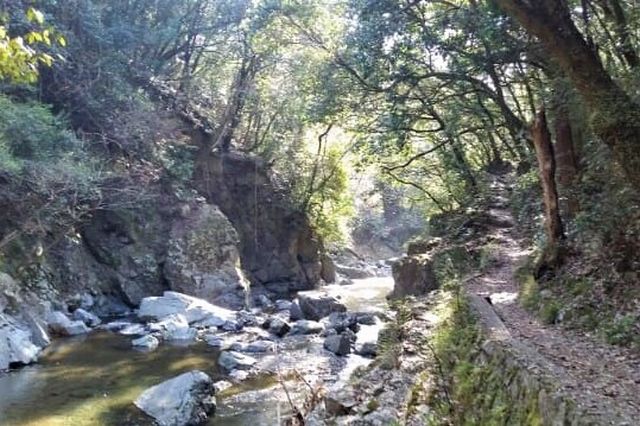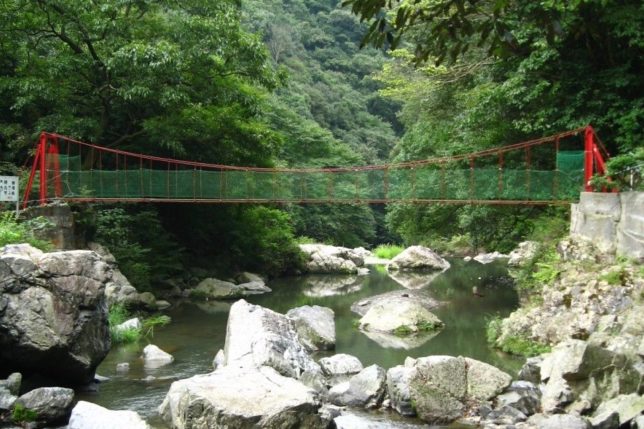 Cherry blossoms in spring,
red leaves in autumn and fireflies in summer.
Approximately 3,000 cherry trees, planted in the area bloom in spring. The south part of the park, "Cherry Tree Square", is filled with about 800 cherry trees, and is one of the best spot for blossom-viewing.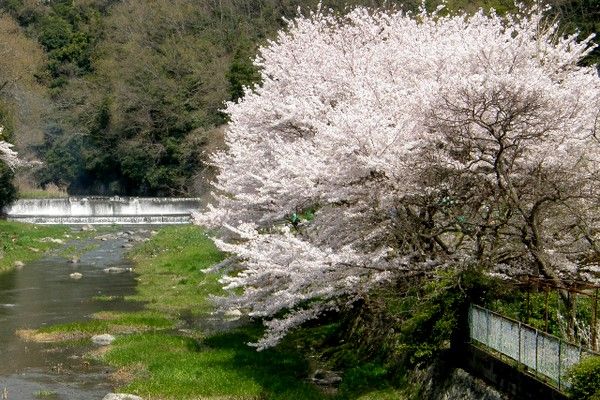 In summer, you can enjoy seeing lush green, and fireflies by the clear streams. In autumn, leaves changing its color into red, orange yellow create beautiful scenery.
There is a hot spring nearby, and other recreations such as camping and mountain stream fishing can also be enjoyed. This area was developed and opened as the Settsukyo Gorge Park with a total area of 370,000 hectares in the 43rd year of the Showa Period (1968). The south part of the park, Cherry Tree Square, is filled with approximately 800 cherry trees, and is crowded with blossom-viewing visitors in springtime during the Settsukyo Gorge Cherry Blossom Festival.
Shirataki waterfall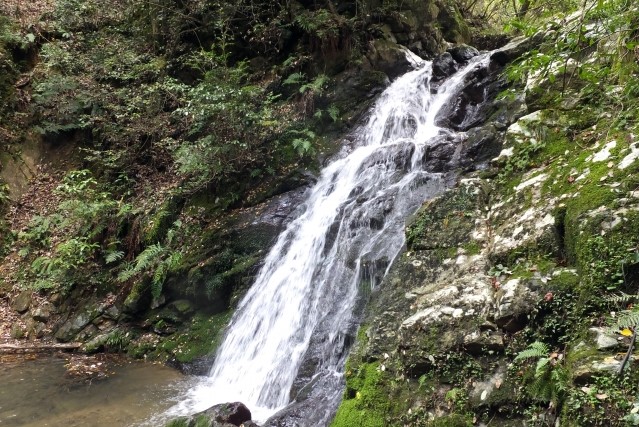 A beautiful waterfall, 15-meter high and 5-meter wide, surrounded by trees on the north side of Settsu-kyo. The fall is not particularly big, but it is a calming and relaxing place to come for a walk.
Momiji-dani valley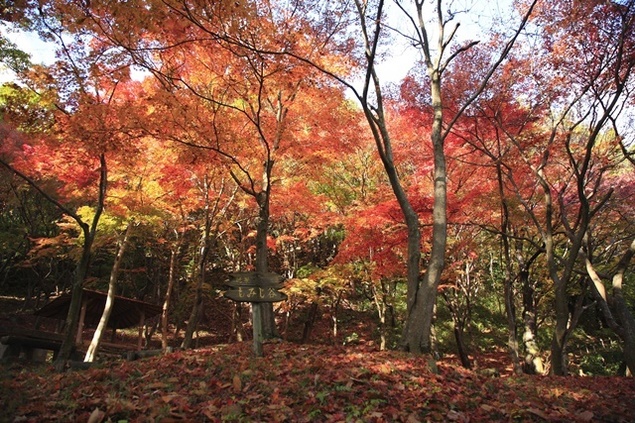 You get stunning views here on the south side of Settsu-kyo, specially its autumn colors spread out across the valley. It is one of the best place for viewing the autumn leaves in Osaka.
Gyosha-iwa rock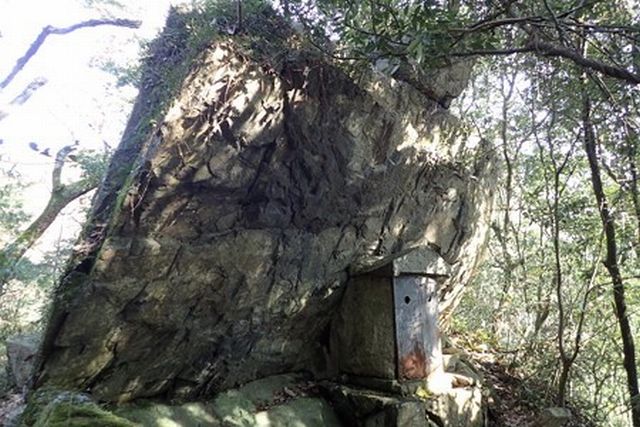 A huge and strangely-shaped rock on the trail that climbs up alongside of Shirataki waterfall is one of the highlights of a walk in Settsu-kyo.
Access : Take a city bus for Tsukawaki from Takatsuki Station on the JR Kyoto Line, then 5-minute walk from the last stop
About 50-minute from JR Osaka and JR Kyoto