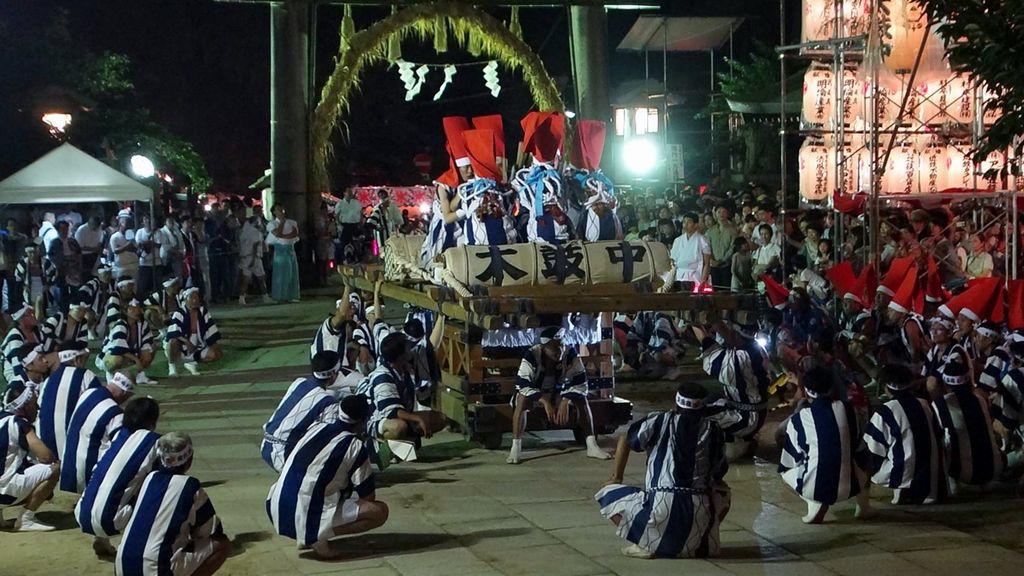 When:
July 11, 2018 – July 12, 2018
all-day
2018-07-11T00:00:00+09:00
2018-07-13T00:00:00+09:00
Where:
Ikukunitama shrine

Visitors can enjoy some performance in the shrine and various food stalls around the shrine. Shishimai, a lion dance and Mikoshi, portable shrine procession start in the  evening.  The festival's main event is a procession of Makura Daiko drum with worshippers wearing red caps.
---
Location :
Ikutama Shrine
JUL 11
Makura Daiko Musical performance 枕太鼓 10:00~
Lion Dance performance in the shrine's ground 獅子舞 13:30~
Makura Daiko procession in the shrine's ground 枕太鼓お練り 19:00~
JUL 12
A group of procession go around the city towards Osaka castle 陸渡御 10:30~
Lion Dance procession in the shrine's ground 獅子舞お練り 20:00〜
Makura Daiko procession in the shrine's ground 枕太鼓お練り 20:00~
Access : 5-minute from Tanimachi-9chome station on the subway Tanimachi line or 10-minute walk from Uehonmachi station on the Kintetsu Osaka line