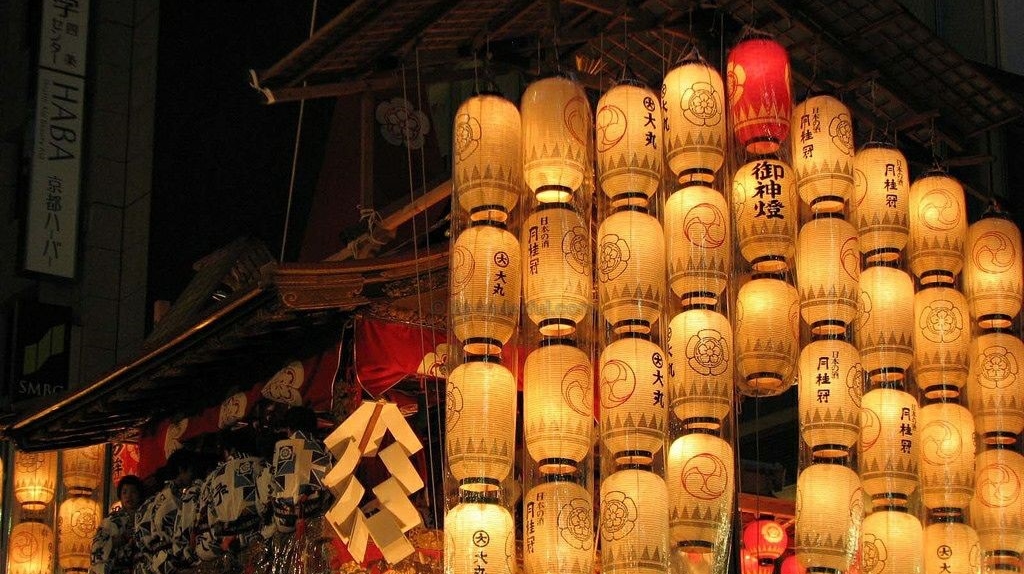 When:
July 1, 2019 – July 31, 2019
all-day
2019-07-01T00:00:00+09:00
2019-08-01T00:00:00+09:00
Where:
Shijo-karasuma area

During the Heian period (794-1185), Kyoto suffered a series of natural disasters and plagues. As a form of appeasement to Mother Nature, a thousand years ago during a famine, purification ceremonies called "gouy-e" came into practice. Traditional spears were gathered from all over Japan as well as portable mikoshi (shrines) and offered to pay respect to the gods. One of the first of these ceremonies, Gion Matsuri, was held in the early Heian period at a time of devastating plagues.
The highlight of the modern festival is the "Yamaboko Junko" parade. The Yamaboko, or giant wooden floats, are assembled without nails in the traditional Japanese way. These towering floats are so massive that they require more than 40 men to pull them through the narrow, winding streets of Kyoto. Each float is considered to be a moveable museum of history.
: Event Schedule
July 1: Opening
July 10: Omukae Chochin (lantern ceremony)
July 10 & 28: Mikoshi Arai (mikoshi shrine purification)
July 14-16: Yoiyama festival
July 14-16: Byobu Matsuri (folding screen festival)
July 16: Kencha Matsuri (tea ceremony festival)
July 17: Yamaboko Junko parade

July 24: Hanagasa Junko (flower umbrella and latter yamaboko parade)
July 25: Kyogen Performance (comic theatrical show)

July 31: Nagoshi-sai (summer purification ceremony and closing)
---
: Shijyo-Karasuma area (the nearest station is Kyoto subway Shijyo station.)