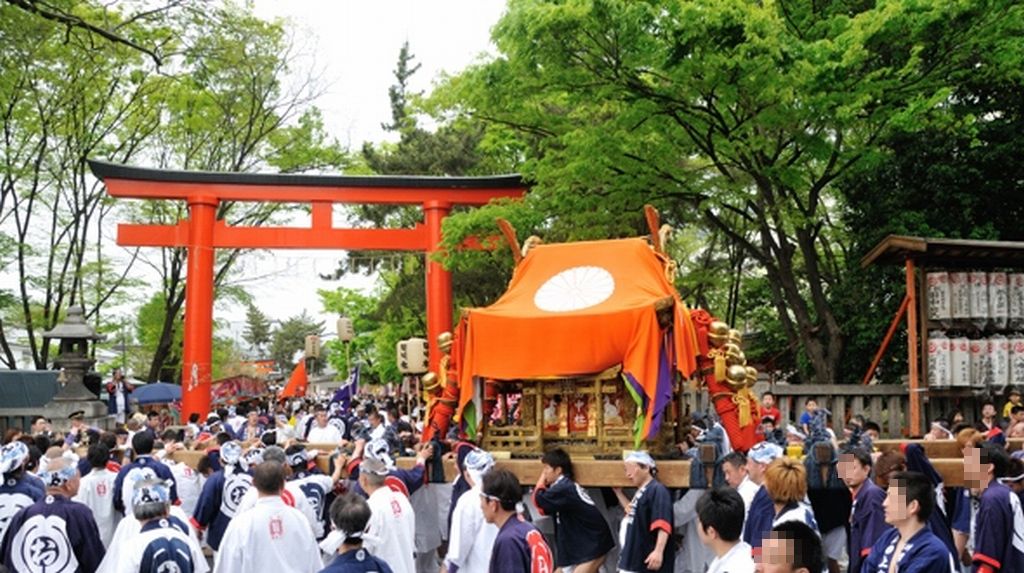 When:
April 21, 2019 – May 3, 2019
all-day
2019-04-21T00:00:00+09:00
2019-05-04T00:00:00+09:00
Where:
Fushimi Inari Taisha

The Inari God makes a parade to give blessings once a year.
Inari festival is the most important festival for Fushimi Inari Taisha Shrine. The festival  is held at Fushimi Inari Taisha Shrine from "Shinko festival" APR 21 to "Kanko festival" MAY 5.
Shinko Festival
Date : APR 21, from 11:00
Priests and accompanying members are in a crown-eboshi hat which is decorated with Japanese cedar twigs. 5 huge gorgeous portable shrines with holy god parades on to "Otabisho" (Otabisho is the temporary place where the portable shrines are being placed until Kanko festival ends.)
Ujiko Festival
Date : APR 29th, from 13:00
5 Inari portable shrines come out from "Otabisho" and make a tour around local area and give blessing to people.
Kanko festival
Date : MAY 3rd,  from 14:00
The portable shrines, placed on Otabisho after Shinko festival, return to Fushimi inari shrine. The parade goes to Otabisho to pick up the portable shrines, and the 5 portable shrines depart from Otabisho at 17:00 heading back for Fushimi Inari.
---
Location : Fushimi Inari Taisha Shrine