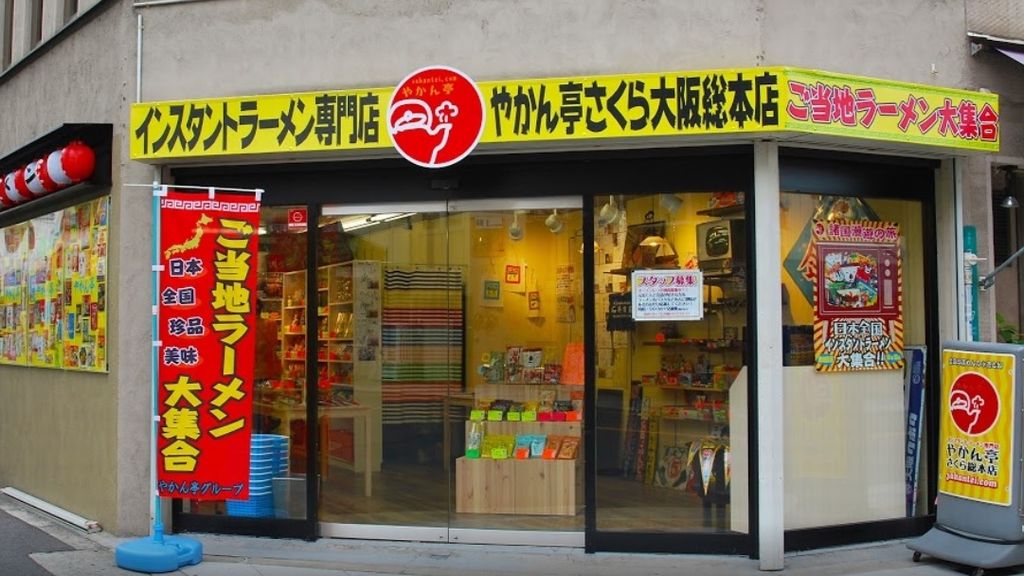 Everyone loves ramen these days and People love the instant stuff so much. Japanese consider instant ramen is their best invention.
Yakan-tei Sakura is located in Den-den town, Nipponbashi in Osaka. You can find very local ramen from all over Japan. More than 250 kind of instant Ramen noodles can be purchased here.
I tasted one of the 3 best popular ramen.
Akashi-Nori Ramen (325 yen)
laver flavored green noodles with fish based light broth. If you like roasted laver, then it's worth to try.
---
Ebi-Sio Ramen (378 yen)
deep-water shrimps from Hokkaido are richly used in the both noodles and broth. This Ramen is from Hokkaido, Hoboro-cho, the most number of catches of deep-water shrimp in Japan.
---
Mayo Ramen (345 yen)
rich pork broth with mayonnaise sauce…… It sounds a bit weird but is actually very good. Mayonnaise make it very creamy taste.
I'm sure you can find your favorite ramen here and buy some for your family and friends back home.
Open : 11:00 to 18:00
Closed : Thursday
Access : 5-minute walk from Ebisucho subway station on the Sakaisuji-line